arts and leisure, books, everyday glory, games, history, house and home, movies and TV, news and info, science and technology
No Comments »

Monday – 31 May 2010
Today is Memorial Day.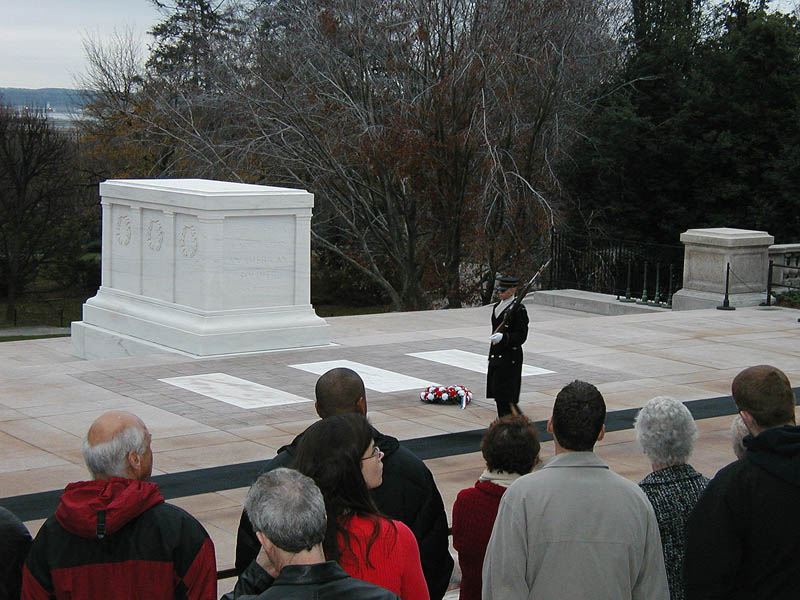 Please remember that today is not about sales or barbecues; take some time to remember those who have fallen in the line of duty to protect the freedoms that we hold dear.
This weekend has been good. I didn't make it to Dr. Volt's on Saturday, but I did fire up City of Heroes and spend some time in Paragon City. I should do that more often. We then headed to Sugar House to try a New York Style pizzeria called Este. Holy cow! Good stuff! Highly recommended. The evening's symphony was quite nice. Before the performance, I attended a short lecture, given by guest conductor Carlo Rizzi. The Mozart was good, but I found that I enjoyed the Mahler piece, Symphony No. 1 in D Major ("Titan"), more.
After the symphony, we came home and watched Surveillance, a movie that I had requested from Netflix. We both disliked the movie. On many levels.





If you have a chance to see this movie or do just about anything else, go with Option B. We took the bullet for you on this one.
Sunday started off with a stroll to Pin-up Girl Espresso. After that, SaraRules and I spent a couple of hours installing a chair rail in the dining room. I must say that it looks pretty good. It will get sanded and painted either today or tomorrow. After that, Chris came over and we played HALO 3: ODST for a few hours. Following the Covenant eradication, I fired up the grill and we cooked chicken and some fresh vegetables. We stopped by to visit the in-laws and wound down the evening with The Road, based on the book of the same name, by Cormac McCarthy. I had literally just finished reading the book before we watched the movie. The adaptation was good, and kept the feel and pacing of the story without feeling like it meandered and/or got lost.








Today, there will be things… and stuff… I'm just not sure exactly "what." One of the options is to paint my office. I found an off-white (barely off-white, though) color that I like called "Swiss Coffee." Go figure. Once the painting is done, I finally do things like buy a desk and start unpacking/setting up my office. Amen.
Stray Toasters
I'm trying to come up with ideas for this Saturday's HeroClix tournament. So far, nothing has struck me as "awesome."
I should probably mow the lawn today.
It's coming up on arts festival season in the area. I'm looking forward to this year's events.
Time to find something to do…
Namaste.