Monday – 28 November 2011
Waking up and getting up has never been easy…
…especially after a five-day break. But, we do what we must. The alarm went off and up I got. On the plus side: I have fourteen (14) working days until Christmas break. I'm Ivory Soap sure that I can make it.
The weekend was a good one. There was some productivity. A good bit of laziness. And the upstairs Christmas tree (and some lights) are up. I might work on the downstairs tree tonight during Monday Night Football.
And, I neglected to post a picture of the girls in their Thanksgiving dresses. That shall be rectified now: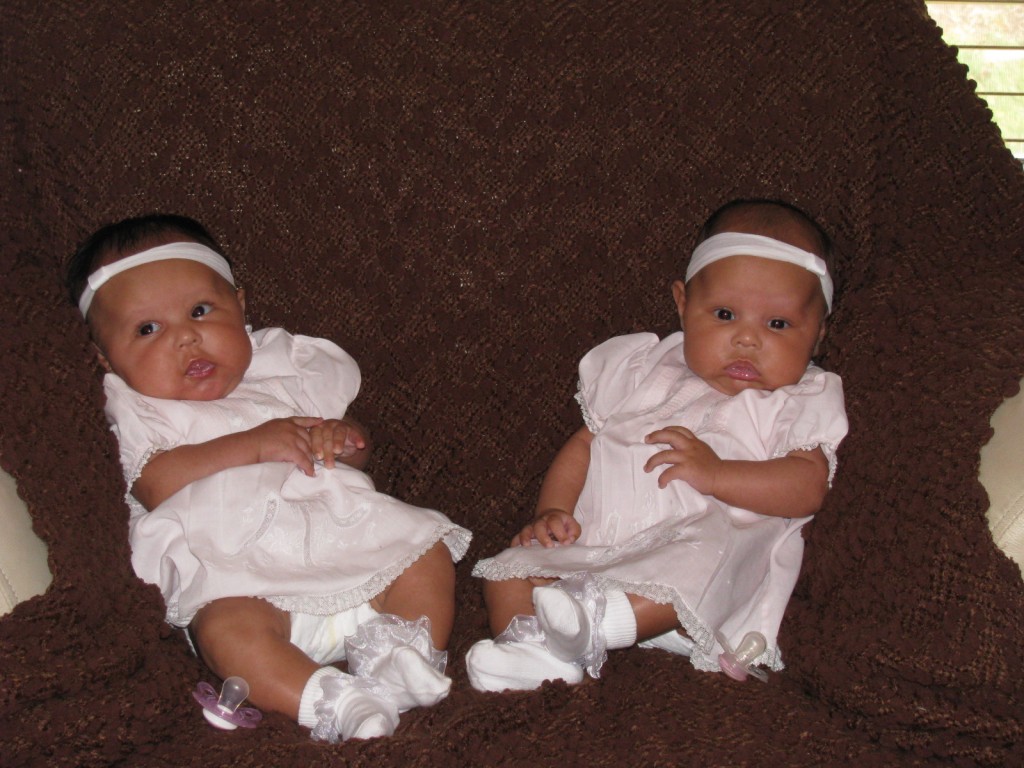 Stray Toasters
It's after Thanksgiving. I'm alright with Christmas music in stores and on the radio now.

SIDENOTE: Lexus has a series of commercials in which Person A gives Person B some gift that plays a melody – apparently the Lexus "theme" – just before presenting Person B with a brand new car. My hang-up with the commercials is this: WHO THE HELL (outside of these commercials) KNOWS WHAT THE LEXUS THEME IS?!
Seriously. The

only

reason I can (somewhat) recognize the music now is because the damned commercials aired eleventy-seven billion times over the past five days.

Ladies and gentlemen, I present to you: The Giggle Loop
For SaraRules!: Sex Pistols imagined as a Hanna-Barbera cartoon
From the "Purple Monkey Dishwasher" file:
Namaste.