books, Council for Better Driving, everyday glory, food for thought, health, kids, movies and TV, space, travel, Whiskey Tango Foxtrot...?!
April 17th, 2012
Tuesday – 17 April 2012
Day One of the work week. It started off rainy, but skies have cleared a bit.
TeamDiVa's first road trip was a success.  The basic breakdowns were:
Five days.
Four states.
Three hotel rooms.
Two little ladies who traveled incredibly well, all things considered.
One honest-to-goodness zebra.
It would be something of an understatement to say we're "a little" tired. That was a lot of driving. But, it was a good trip. And, I wasn't kidding about the zebra: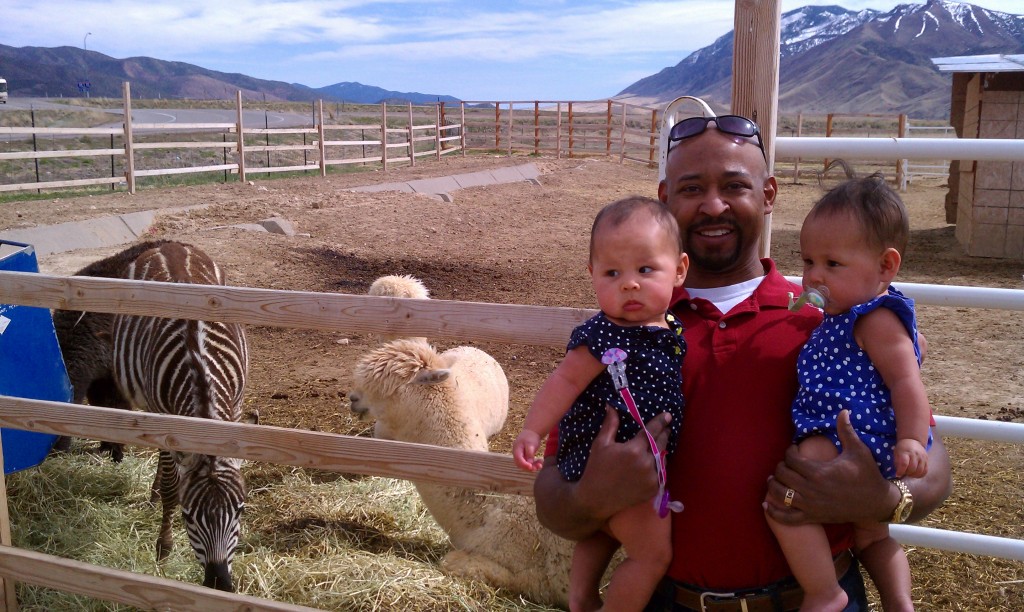 "Sure, there's a zebra and some llama, Daddy… but there are cars and trucks right over there!"
There's a petting zoo at the Flying J Truck Stop in Scipio, UT. We'd heard – and forgotten – about it, since we don't go through there much anymore. But, we needed to stop so that the girls could have lunch. Thus, zebra.
And, while I don't say this very often: I'd like to commend UDoT for the five (5) 80 MPH zones between Provo and the Arizona state line. They made a few of the long, boring stretches much more tolerable.
Stray Toasters
I am trying to avoid too much coverage of both Avengers and The Dark Knight Rises; I'd like there to be at least a few on-screen surprises.
Namaste.
Leave a Reply
You must be logged in to post a comment.