comics and animation, computers, house and home, people, workout, zombies
July 27th, 2012

Friday – 27 July 2012
It's almost the weekend once more!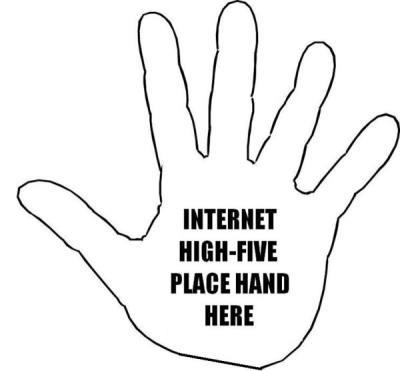 That's right: High-five to everyone for the weekend! You made it through the week; you've earned one.
Stray Toasters
For Sara!:
It seems as though Mountain Lion will work on my MacBook after all…
Now, I just have to decide if there are any features in it that I really need or want.
This article may have been the tipping point to me adding the upcoming Uncanny Avengers to my comics subscription.
Have a great weekend!
Namaste.
Leave a Reply
You must be logged in to post a comment.