books, computers, dining and cuisine, education, everyday glory, food for thought, geekery, health, movies and TV, music
No Comments »

Friday – 10 March 2017
Another work week comes to an end.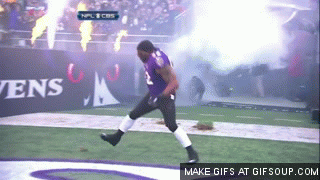 It was a pretty good week, in all. Things happened. Stuff, too.
I neglected to post – or, rather, elaborate on – something from last week: Sara! and I went to dinner at Table X, as a belated Valentine's Day outing without Team DiVa.
Table X describes itself as:
We're a restaurant run by three chefs. We're going to prepare you thoughtful, honest food without the fussiness of fine dining. In fact, we're going to give you a new casual dining experience, altogether. Again and again.
We had encountered these chefs' cuisine last year, at a pop-up dinner done in conjunction with Utah Opera's production of Tosca. That – along with the idea of there being a new casual dining restaurant both outside of downtown Salt Lake City and not too far from our home – informed Sara's choice on places to try. The restaurant seats about 230 people, has an open design, and has an air that combines a modern look with a touch of industrial design.
For dinner, we selected the Chef's Tasting Menu, comprised of five (5) courses:
Red Beet Curry
Cabbage Toast
Scallops,
Christiansen Farm Berkshire Pork, and
Pecan Tart with homemade Pecan Ice Cream
Let me start by saying that I was leery of a couple items on the menu: the Beet Curry and the "Cabbage Toast." I am not a fan of beets, nor have I been since I was very young. And the idea of a "cabbage toast" was… intriguing, but set me a little on edge. However, as the Prince song said:
…but it was Saturday night,
I guess that makes it alright.
I said, 'What have I got to lose?'
The curry was served with cauliflower florets. It was flavorful and not at all what I expected. Sara! commented that it as most likely because they were not pickled beets (like from a can), which I abhor. I happily ate the entire course.
Next up: Cabbage Toast. This was a house-made sourdough, topped with a kelp cream/butter and a red cabbage jam. My first thought, upon hearing "jam" was of a pulped, processed spread. I was wrong. This was… simply… cabbage. And it was excellently prepared; I ate almost all of it.
The next course was scallops. I was all-in for this one, as I love scallops, yet never seem to order them when we're out. (That, and the fact that I have some issues with getting seafood in a landlocked state.) The scallop – singular – was topped with a small portion of ham. Added bonus: Sara! isn't a huge fan of scallops, so she gave me at least half of hers. (WIN!)
Course Four was the pork loin. Again, I was happy to try this. And I wasn't disappointed. It was served with celeriac and red cabbage. It was tender and juicy and just seasoned enough to extract and enhance the flavor of the meat. NOTE: At the beginning of dinner, Sara! asked if she could make a couple of substitutions, because she doesn't eat pork. For this course, they brought her the Winter Vegetable Stew. It was presented with the vegetables in a bowl and the broth in a separate ramekin, poured at the table.
For the final course: Dessert! This was a slice of pecan tart, presented with house-made pecan ice cream. It was the perfect finish to the meal. Sweet. Sticky, yet somehow slightly crumbly. Just right.
In all, I was quite happy with the meal, the atmosphere, and the service. Our waitresses, Rikki and Haleigh ("HAY-lee"), were attentive and responsive to our requests. While not on the "let's do this every week" I would gladly recommend dining there.
Stray Toasters
Namaste.