art, comics and animation, computers, education, everyday glory, food for thought, geekery, house and home, kids, movies and TV, science and technology, space, style and fashion, the world, Whiskey Tango Foxtrot...?!
No Comments »

Friday – 01 June 2012
A new month is upon us. Among other things, this means that I need to get to the Hallmark store and pick up a couple of important birthday cards.
We haven't done anything new/else with the decking of the gazebo. Yet. But, maybe I'll be able to get to it sometime in the next few days.
Team DiVa, on the other hand, continue to be adorable and entertaining.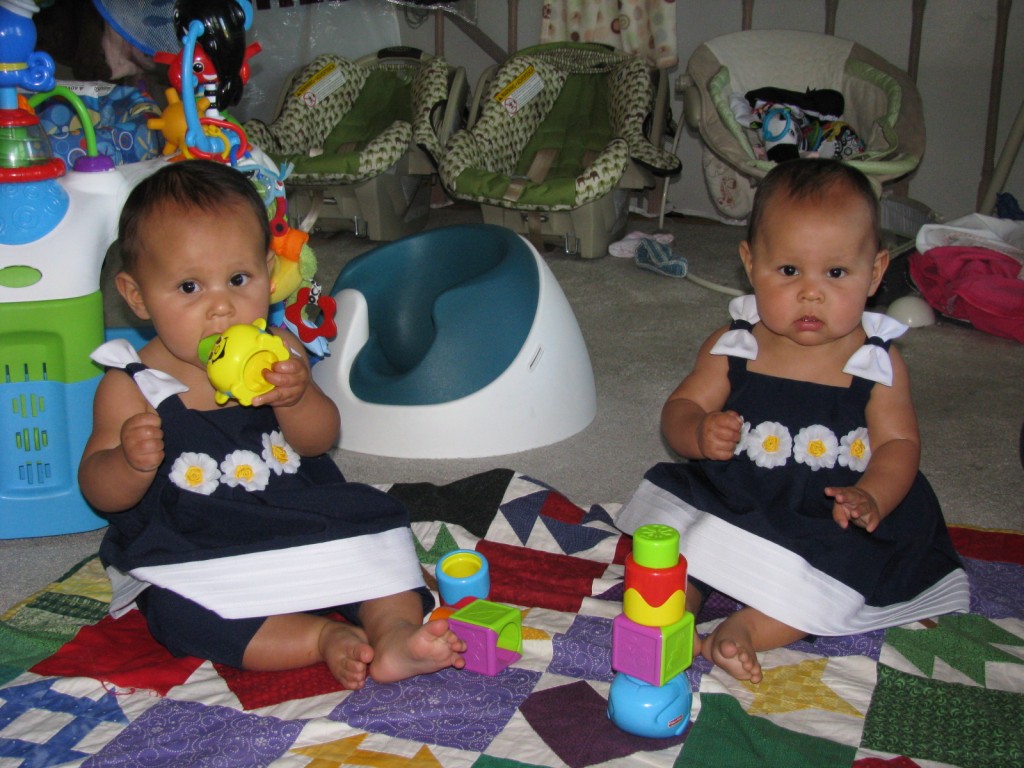 Diana (l) and Vanessa
I'm hoping to get a new video of them doing what they do posted soon.
SaraRules! and I watched Blade Runner: The Final Cut the other night. After catching the tail end of the movie on cable a couple of weeks ago, we both realized that neither of us had seen the full movie in years. So… watched it. And it was good.
Stray Toasters
Straight out of the "When Worlds Collide" file: I was reading Avengers vs. X-Men #4 this morning while having my morning coffee. Some people read the newspaper, I read comics. Sue me. This issue includes some of Marvel's "Augmented Reality" or "AR" technology, which basically means that you hold up a smartphone or tablet with the appropriate app to a panel with the AR logo and you get either additional content. One particular panel featured a brief talk by Dr. Michael Shara– Curator, Department of Astrophysics, Division of Physical Sciences at the American Museum of Natural History – on what it would take to destroy a planet.

The name struck a familiar chord in my memory, but I was just unsure enough to have to verify what I was thinking. After a few rounds on Google I confirmed what I had suspected: Dr. Shara was my Astronomy professor at Johns Hopkins about 20 years ago.

We now know which DC Comics character is being reintroduced as gay. James Robinson, author of Earth 2, not only has a solid track record for writing gay characters, it seems as though he was the first to actually script a gay kiss in mainstream comics, in 1988.
And with that, I'm off to save the world.
Or destroy it.
Or something in between…
Namaste.