comics and animation, dance, event, everyday glory, exhibits, family and friends, kids, movies and TV, running, workout
No Comments »

Thursday – 18 June 2015
Today is #NBNThursday, but it is also my sister-in-law, Melissa's, birthday!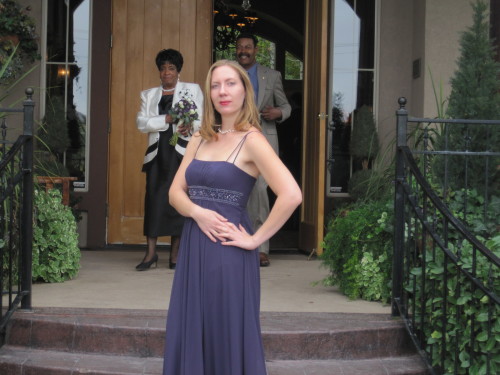 And, I just found out that she's coming to town and will be joining us for this year's Run Through the Lavender 5k. Win-Win. She's a bit of a runner, so she's going to make the rest of us look bad not as good. I think I can live with that.
Workout
I really didn't want to go to the gym this morning. Then I remembered that it was a leg day. #neverskipalegday. So, off I went. At first, I wasn't going to do the elliptical, but decided to get five minutes on it, to get a little cardio. Then I found that the smith racks were all in use, so there went my squats – I would rather have a spotter if I was going to attempt squats with free weights. Today's routine:
Leg Press: 3 x 8 x 120 lbs
Leg Press: 3 x 8 x 100 lbs
Leg Extensions: 3 x 8 x 80 lbs
Leg Curls: 3 x 8 x 80 lbs
Calf Raises: 3 x 8 x 120 lbs
Calf Raises: 3 x 8 x 100 lbs
Stray Toasters
I think that "threenager" is my favorite Sara-ism for describing Team DiVa.
If you have the opportunity to pick up a copy of Long Distance, by Thom Zahler, do it.
Tuesday night, I went to screenings of some of the short films made for this year's 48 Hour Film Project, including the one I was in: Dr. Bill's Discount Sychaiatry. ("Yes," the misspelling is intentional.)
By way of Coworker Brad: The History of the Carlton Dance As Told By The Legend Himself, Alfonso Ribeiro
I love the sheer joy of this little girl while flying with her father: First Aerobatic Flight Lea
I had an epiphany last night: I could move the girls' videos off my iPad and onto theirs.
Why it took me so long to realize that, I have no idea.
Namaste.