books, comics and animation, computers, everyday glory, food for thought, geekery, history, movies and TV, office antics, workout
No Comments »

Monday – 18 May 2015
Happy Miracle Monday (1, 2).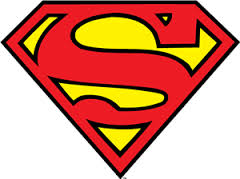 Today finds me back in the office. I enjoyed last week's class, but it was a LOT of information crammed into five days. I appreciated the time away from "work," but there's something to be said for being back in the swing of things.
Of course, I would have preferred to have gotten back to it this morning, rather than last night…
I got a call, just as Team DiVa was going to bed, that a server was down. By the time I was able to log in and start looking, I got another call, from a different user, saying that another server was down.
::: braincramp :::
Once I started looking, I noted that it wasn't so much a "server" issue as it was a "virtual host" issue. And it was one that didn't want to let me fix it remotely. So, into work I went. At 9:30 at night.
*grblsnrkx*
After banging on things for a while, I resorted to the time-honored IT tradition of: "Turn it off and then turn it back on." That worked, for the most part. There was still one issue that didn't resolve. I tinkered with a few settings and got that issue fixed… at least for the time being. There's a long-term solution in the works, it's just a matter of timing.
Workout
This morning, I also woke up a little before 6:30, chock full of the good intention of going to the gym. I actually got up and out of bed and – albeit a little more slowly than I should have – got ready to go. I had to abbreviate this morning's routine due to time constraints, but the bottom line is: I got in a workout.
Elliptical: 7 min, 0.75 mile
Lat Pulldown: 3 x 8 x 70 lbs
Short Grip Pulldowns: 3 x 8 x 70 lbs
Row: 3 x 8 x 70 lbs
Standing Rope Pulldown: 3 x 8 x 60 lbs
Standing Tricep Press: 3 x 8 x 60 lbs
Stray Toasters

Saturday night, Sara! and I watched Star Wars: Episode V – The Empire Strikes Back. It's been a while since I'd seen it. I celebrated the occasion by live-tweeting it… which entertained me nearly as much as the movie itself. I think we're going to watch Return of the Jedi tonight. I may live-tweet that, too. Because… I can.
I hope to be as understanding and willing/able to let the girls explore their choices as this mom was: Mom's dilemma: Should I let my 6-year-old daughter shave her head?
As I mentioned above, today is "Miracle Monday." The story was written by Eliot S. Maggin, who also wrote Luthor's Gift, a short story I just discovered today. Enjoy.
Okay, back to the grind.
Namaste.