art, comics and animation, computers, event, everyday glory, family and friends, food for thought, health, kids, LEGO and Rokenbok, music, politics and law, space, style and fashion, the world, Whiskey Tango Foxtrot...?!, zombies
6 Comments »

Tuesday – 26 June 2012
I want to go on the record as saying that having twins who are crawling and cruising is:
Fun,
Entertaining, and
 A little tiring
Often, they both head in the same vector. However, those times when they don't…? Let's just say that I'm getting an inkling of what it's like to be an NHL goaltender.
Over the weekend, we made a day trip to Cedar City to see my brother-in-law, John, who spent a week in Las Vegas. Being so relatively close, we decided to meet for lunch before he headed back to Baltimore and give him a chance to meet his nieces: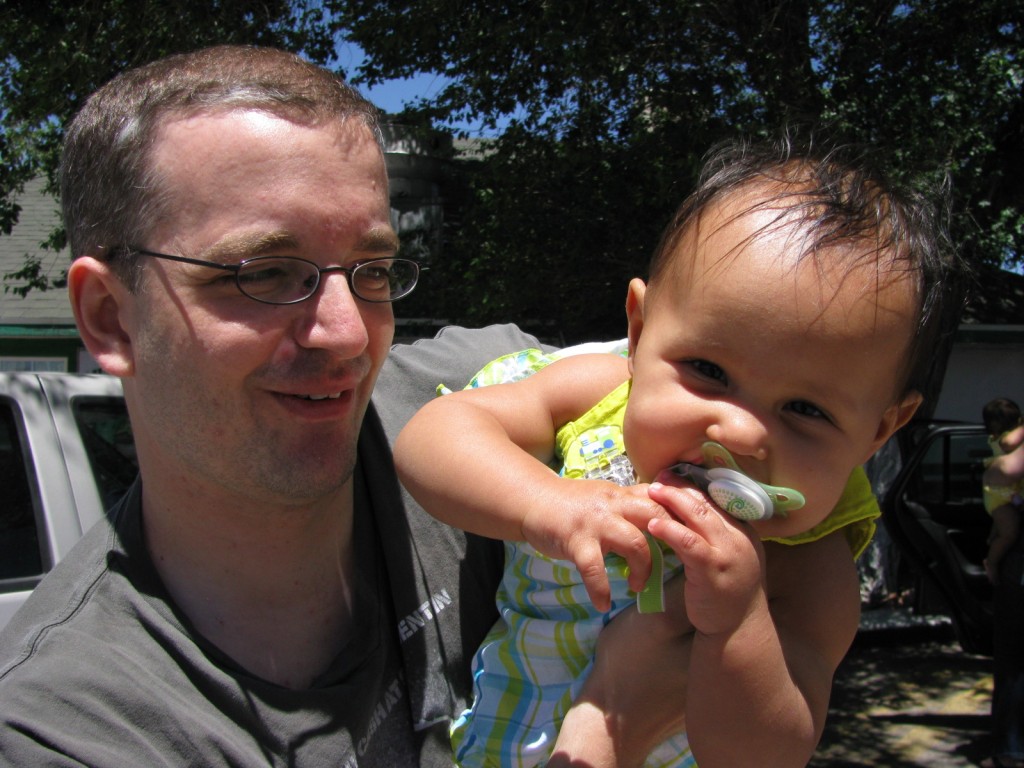 Diana, hanging out with Uncle John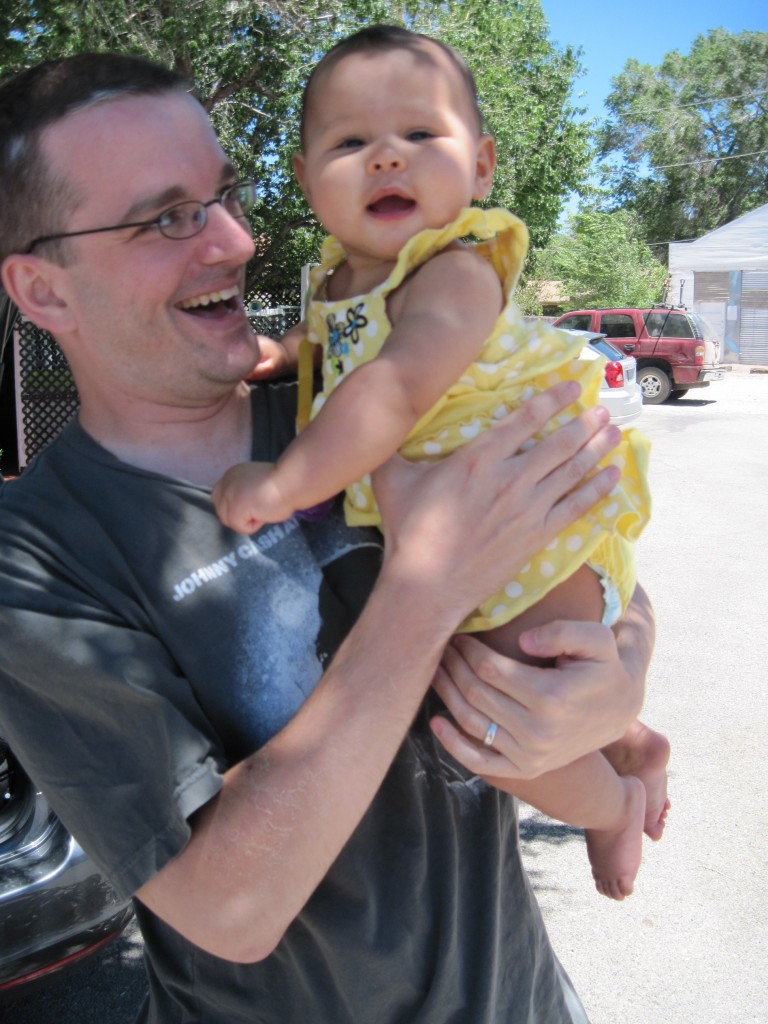 Vanessa and Uncle John
Diana and John hit it off almost immediately; Vanessa decided to scope him out a bit before deciding that he was alright.
Stray Toasters
Namaste.