everyday glory, house and home, science and technology, Whiskey Tango Foxtrot...?!
June 28th, 2016

Tuesday – 28 June 2016
Over the past few years, Sara and I have talked – mostly idly – about replacing some of the appliances in our home. One that we knew was on the long-range forecast was the refrigerator. It has, in the last three weeks, vaulted to the lead – something about having to defrost the bloody thing three times in less than two months kind of gets your attention. We hadn't really discussed the type of replacement fridge we wanted; we just knew that we needed something "not as old" as our current fridge. Last night, we packed up Team DiVa and headed to the local Home-Away-from-Home Depot to check out the options.
Not surprisingly, they had many options.
One of the first ones we saw was a petite – no, really, we're talking 9 cubic feet – fridge. I commented that we had found our fridge and that we could call it a night. I even suggested that we could get two for less than the price of one full-sized refrigerator – at almost the same storage capacity. I don't think that Sara actually vocalized her thoughts, but the eye roll spoke volumes.
We looked up and down the aisles at the various models and prices: top-freezer, bottom-freezer, french door, four-door, ranging from $300 – $4500 (I'll come back to this one in a minute). Team DiVa took advantage of this opportunity to open the doors that they could… and were shocked that some of them were "brr-coldy inside!" Shocked, I tell you!
I'd mentioned before that we weren't sure what model we wanted. While walking around, we decided that a side-by-side model would be best, as it would allow the little ladies better access to both fridge and freezer – a prospect that excited both of them.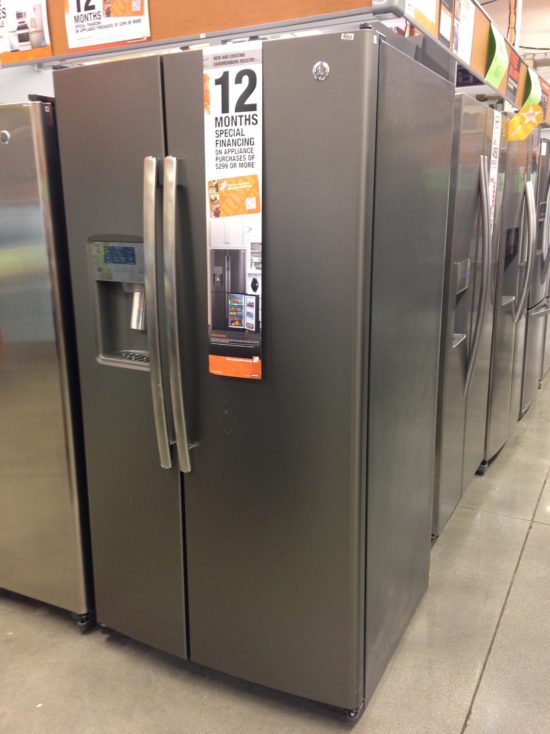 And, although they didn't say anything, I'm pretty sure that the built-in ice and water dispenser will be a hit as well, given how fond they are of the one on their grandparents' refrigerator.
About that $4500 refrigerator that I mentioned earlier: It's a four-door, 27.9 cubic foot appliance. With a touchscreen. And cameras. Just let that sink in. Ladies and gentlemen, say "Hello" to a fridge that costs many times more than a mortgage payment: The Samsung Family Hub 4-Door Flex French Door Refrigerator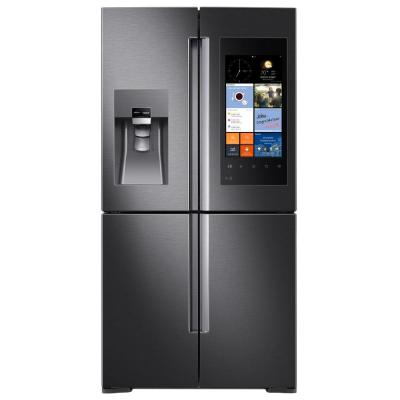 The lower-right door? It can be either a fridge or a freezer. It has three (3) cooling zones – top, bottom-left, and bottom-right. The touchscreen? It's wifi-enabled AND you can stream music to it or mirror your TV output to it (as long as it's a qualifying model). Don't want to open the door to look in? It has cameras to look at what's inside. Yeah. Someone needs to drop a mic and walk off-stage…
…but for that kind of money, we could get a new air conditioner and keep the whole house cool. Granted, probably not "ice cream and frozen meat" cool, but you get the idea.
The new addition to the kitchen family will be delivered next week.
Leave a Reply
You must be logged in to post a comment.