comics and animation, computers, cyberpunk/steampunk, dining and cuisine, education, event, everyday glory, family and friends, food for thought, games, geekery, health, history, house and home, LEGO and Rokenbok, movies and TV, music, politics and law, space, style and fashion, zombies
February 27th, 2012

Monday – 27 February 2012
It's a grey day with the threat of a fairly major snow storm on the horizon. At least there's coffee…
…and, unless my basic math skills are failing me, the girls slept through the night for the FOURTH NIGHT IN A ROW!
This past weekend, while very good, was also very busy. Saturday, I judged Dr. Volt's Comic Connection's second "Infinity Gauntlet" HeroClix tournament… which I left in the middle of to attend a surprise birthday lunch for lj user="nox_aeternus". It was held at Bohemian Brewery, a place I had not been in many, many rains. Good food, good company, and yes, good beer. Then, I dashed back to Dr. Volt's to finish up the tourney. (Thanks to SaraRules! for watching the girls and allowing me some "time off for good behavior.") I returned home to find SaraRules! and lj user="suzie_lightning" hanging out with the girls.
Sunday, after the girls were fed and dressed, we headed to Millcreek Cafe and Eggworks for breakfast. While there, we saw Christy, one of our former Pin-up Girl Espresso baristas. Back at home, it was time for a little pre-Spring cleaning and housework. This included (but was not limited to) some child-proofing and installing a couple of wine racks in the kitchen. Later in the day, SaraRules!' parents came over for dinner. Since we've been having pretty decent weather, I fired up the grill and did hamburgers, while the girls and their granddad watched Fantasia 2000: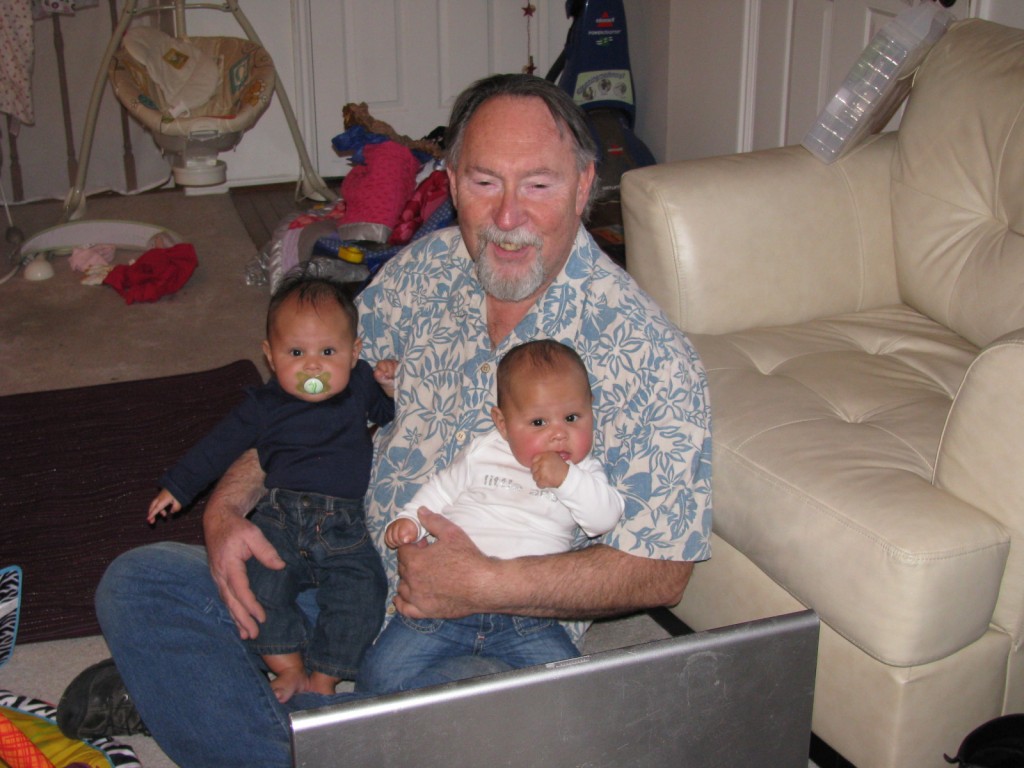 Diana (l), Steve and Vanessa
After dinner, the in-laws helped get the girls prepped for bed. By the end of the evening, though, all SaraRules! and I wanted to do was plop down on the couch and veg. And we did. (And watched Resident Evil, to boot!)
 Chew on This: Food for Thought – Black History Month
Today's profile is: Roger Arliner Young (1899 – November 9, 1964) was a scientist of zoology, biology, and marine biology.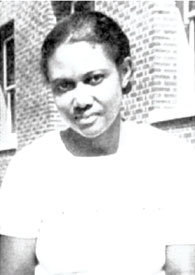 Born in Clifton Forge, Virginia in 1899, Young soon moved with her family to Burgettstown, Pennsylvania. The family was poor and much time and resources were expended in the care of her disabled mother.In 1916, Young enrolled at Howard University in Washington, D.C. to study music. She did not take her first science course until 1921. Though her grades were poor at the beginning of her college career, some of her teachers saw promise in her. One of these was Ernest Everett Just, a prominent black biologist and head of the Zoology department at Howard. He started mentoring her, and Young graduated with a bachelor's degree in 1923. In 1924 Young began studying for her master's degree at the University of Chicago. While at Chicago, she was asked to join Sigma XI, a scientific research society, which was an unusual honor for a master's student. She also began to publish her research, and in 1924 her first article, "On the excretory apparatus in Paramecium" was published in the journal Science, making her the first African American woman to research and professionally publish in this field. Young received her master's degree in 1926.
Just invited Young to work with him during the summers at the Marine Biological Laboratory, Woods Hole, Massachusetts, starting in 1927. Young assisted him with research on the fertilization process in marine organisms. She also worked on the processes of hydration and dehydration in living cells. Her expertise grew, and Just called her a "real genius in zoology."
Early in 1929, Young stood in for Just as head of the Howard zoology department while Just worked on a grant project in Europe. In the fall of that year, Young returned to Chicago to start a Ph.D. under the direction of Frank Lillie, the embryologist who had been Just's mentor at Woods Hole. But she failed her qualifying exams in January 1930. She had given little indication of stress, but the failure to qualify was devastating. She was broke and still had to care for her mother. She left and told no one her whereabouts. Lillie, deeply concerned, wrote the president of Howard about her mental condition. She eventually returned to Howard to teach and continued working at Woods Hole in the summers.
In June 1937, she went to the University of Pennsylvania, studying with Lewis Victor Heilbrunn(another scientist she met at the Marine Biological Laboratory) and graduated with her doctorate in 1940.After obtaining her doctorate, Young became an assistant professor at the North Carolina College for Negroes (later North Carolina Central University). She later held teaching positions in Texas, Mississippi and Louisiana.
Young contributed a great deal of work to science. She studied the effects of direct and indirect radiation on sea urchin eggs, on the structures that control the salt concentration in paramecium, as well as hydration and dehydration of living cells. She published four papers between 1935 and 1938 and also wrote several books.
Young was never married. In the 1950s her mental health began to deteriorate and she was hospitalized. Roger Arliner Young died on November 9, 1964 in New Orleans, Louisiana.
Stray Toasters
Random: Just had a craving for a cheesesteak sandwich from either Lexington Market or Mr. J's.
IKEA Hackers and Apartment Therapy have become new favorite haunts of mine.
Leave a Reply
You must be logged in to post a comment.