comics and animation, event, everyday glory, family and friends
June 19th, 2017
Sunday – 18 June 2017
Today has been a great day.
Sara and Team DiVa let me sleep in this morning. Since I was gone – and on the go – all last week, this was a boon. DiVa wanted to give me breakfast in bed, but Sara prepared French Toast and I'm not so sure that would have been such a great idea. So, we all ate at the table. The ladies presented me with cards and a gift bag. In the bag:
They know me so well.  🙂
After breakfast, Team DiVa came up with all sorts of suggestions… of things they wanted to do today. Sara reminded them that today was Father's Day and that I got to choose what our adventure would be. To be honest, I didn't really have an agenda for the day, so I was happy to do something they wanted. Thus, we wound up at Utah's Hogle Zoo. On the way, we stopped off to wish Sara's father a Happy Father's Day and give him his gift and card. Then we were off.
The zoo has a new exhibit called "Bugzilla," comprised of large – giant, really – animated insect statues.
After we returned home, the little ladies played Disney Infinity while I read last week's comics. Then it was time for dinner – Butter Chicken Curry! – and baths for the little ones. They followed that up with an episode of Super Hero Squad and then they were off to bed. Sara asked what I was planning for the rest of the evening, before noting that I could wind up my day with a cigar and a cocktail… and that's exactly what I did.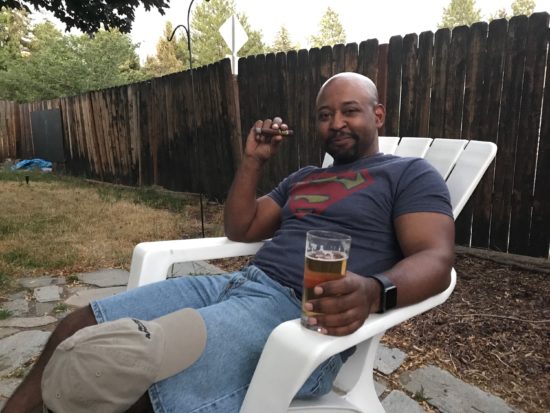 It was the perfect way to end an excellent day.
Selah.
Leave a Reply
You must be logged in to post a comment.