business and economy, comics and animation, computers, cyberpunk/steampunk, education, event, everyday glory, faith and religion, family and friends, geekery, health, history, music, space, stage plays and theatre, style and fashion, Whiskey Tango Foxtrot...?!
November 30th, 2011

Wednesday – 30 November 2011
Not only is it the middle of the week… or new comics day… or the date that Michael Jackson's Thriller album was released… it's also the last day of the month. A month that seemed like it just started a few days ago. How the time flies.
Last night, SaraRules! and I attended the opening night auction for the 2011 Festival of Trees. We were looking for something – not a tree – to add to our holiday decorations; we settled on looking for a centerpiece for the living room table. We found – and bid on and won – one that will go nicely with the tree we got last year: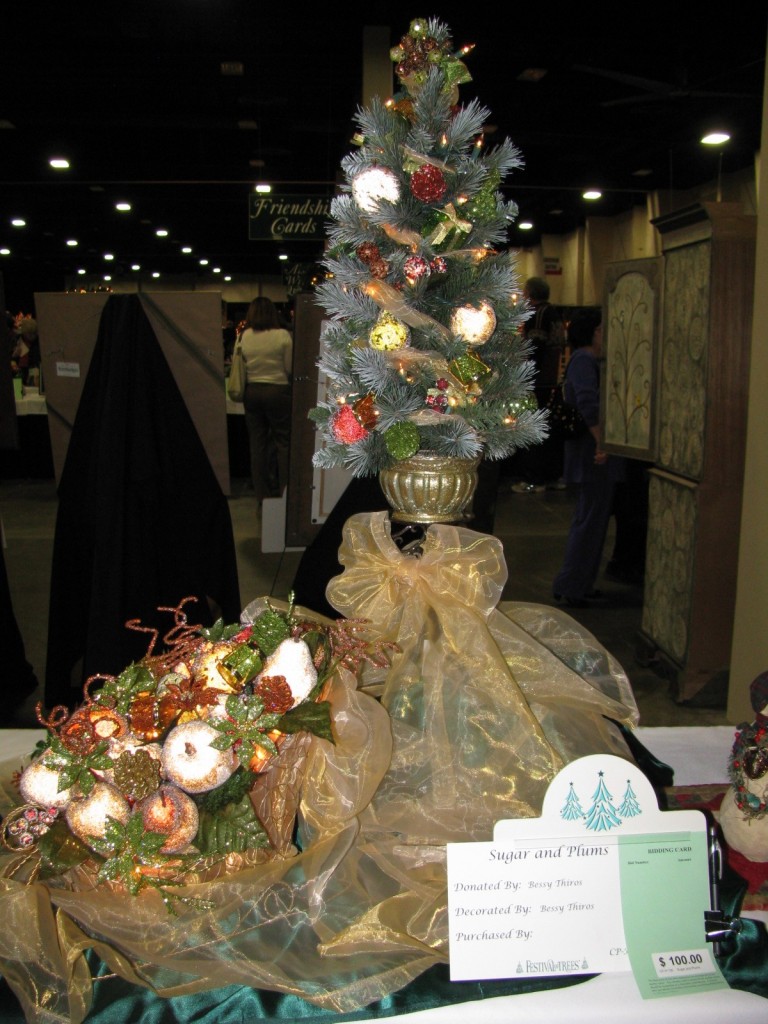 We also saw a number of really nice trees and gingerbread houses. More pictures can be seen here. If you have a chance to visit the Festival of Trees, do so. It runs through Saturday, 03 December 2011; admission is:
$5.00/adults
$3.00/children age 2 to 11
$4.00/senior citizens.
Children under age 2 are free
All proceeds benefit Primary Children's Medical Center, so it's a very worthwhile cause.
After the Festival, we picked up the girls, took them home and put them to bed. Then SaraRules! kicked me out of the house… to go to Guys' Night Out.  (Have I mentioned: "Coolest wife ever" recently? She is.) It was nice to hang out with the guys over beer (Black and Pumpkin!) and food. It was a good way to wrap up a rather good day.
Stray Toasters
Today was (another) suit day: Black suit, white shirt, black/pink/grey tie, pink pocket square, black shoes.
Improv Everywhere has unleashed a new bit of mayhem:
I received an amusing spam this morning from the INTERNATIONAL POLICE AUTHORITY. Here's the first bit of it:


We, office of the international police authority (IPA) hereby write to inform you that we stopped a diplomatic lady by the name Mrs. Vernon Wallace here in  (John F Kennedy International Airport) New York with a consignment box filled with United States Dollars.

In the course of interrogating her, she said that the consignment box belongs to you and that she was sent by one Edward Somto to come deliver the consignment box to you not knowing that the content of the box is money.

Now, the diplomat is under detention in the office of (INTERPOL) security, and we cannot release her until we carry out our proper investigation on how this huge amount of money managed to be yours. So, in this regards you are to reassure and prove to us that the money you are about to receive is legal by sending us the Award Ownership Certificate showing that the money is not illegal.

Boy howdy! INTERPOL "rescued" free money for me?! Where do I sign?

By way of my friend, Janie, and the "Whiskey Tango Foxtrot…?!" file: Pike church takes stand against interracial couples
The Answerphone Of Cthulhu is hard to resist:
And, that should be good for now.
Namaste.
Leave a Reply
You must be logged in to post a comment.