art, comics and animation, dining and cuisine, education, event, everyday glory, exhibits, food for thought, games, geekery, health, history, kids, movies and TV, politics and law, style and fashion, trains/model railroads
March 8th, 2012

Thursday – 08 March 2012
It's another NBN Thursday.
It's also International Women's Day (1, 2). And…
Vanessa turned 6-months old today!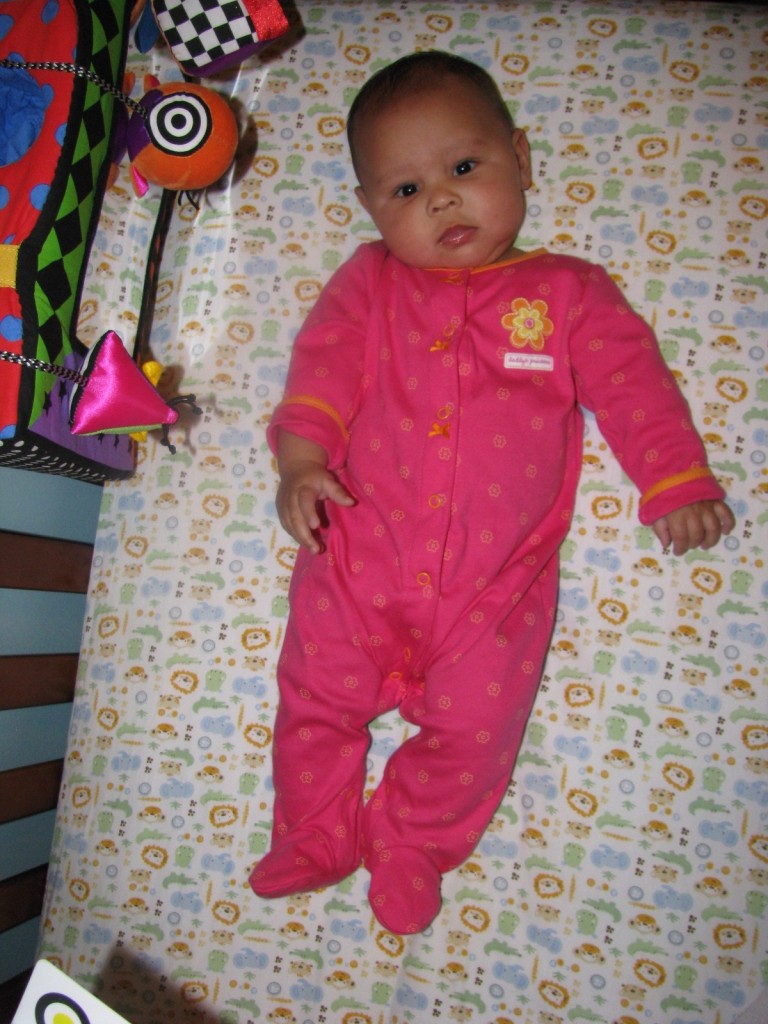 Last night was fairly low-key around the house. The girls tried – and devoured – a new food: Pears. So, it seems that the only unpopular food (at least so far) is peas — Diana will grudgingly eat them, Vanessa flat-out refuses to. The girls woke up again in the middle of the night. No crying this time, but there was a bit of chatter in their room before they knocked out again.
Today, as usual: Meetings!  YAY!
And tonight, I'm picking up some material for Saturday's basement framing extravaganza. And maybe (just maybe), I'll be able to sneak in a little MW3 or DCUO.  We shall see what the evening holds.
Stray Toasters
That's good for today.
Namaste.
12 Responses to "Halfway There (Part II)"
Leave a Reply
You must be logged in to post a comment.