comics and animation, cycling, dining and cuisine, event, everyday glory, family and friends, geekery, house and home, kids, movies and TV, travel
September 14th, 2014

Sunday – 14 September 2014
For the past week, I've been on vacation. It's been pretty amazing.
Last weekend, Salt Lake Comic Con was in town. I went (of course), as did Sara and Team DiVa. I think that the girls' highlight moment can be summed up here: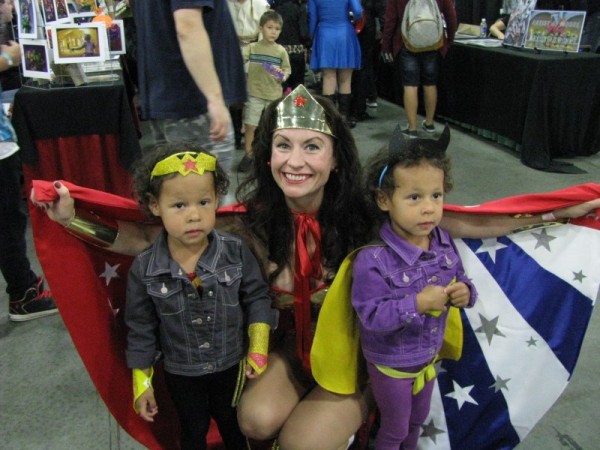 They were pretty ecstatic to see Wonder Woman. I thought that Diana was going to try and knock people over to get to her. Unfortunately, by the time I finally got this picture, they were starting to run out of people juice. Click here to see more pictures of the outing.
Sunday afternoon, we packed up and headed to Redfish Lake for a long-anticipated family vacation. As Sunday and Monday were the girls' birthdays, we had a small to-do for that: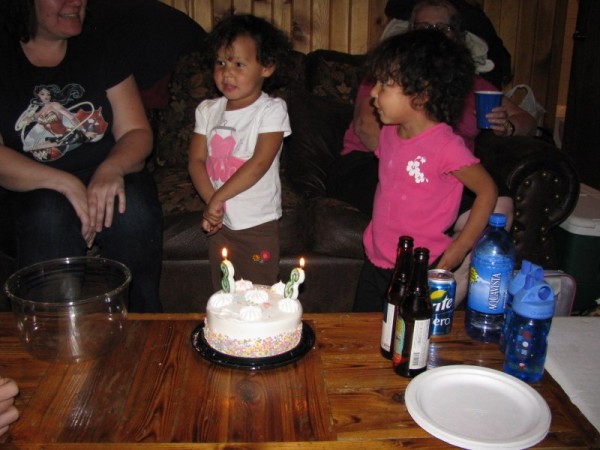 We spent three-and-a-half days at the lake; it was a nice change of pace and it was a lot of fun to see the girls interacting with a new environment. There was a bit of a love/hate relationship with the lake: Temps were mostly in the 60s and 70s, so the lake was… brisk, to say the least. But, the girls had fun wading in the water and trying to catch minnows:
Sara! also introduced them to fishing. With hooks and bait and the whole nine yards. The fish weren't biting, but they still liked it. I even managed to sneak in a bike ride while we were there. Click here for more pictures of our time in Central Idaho.
We came back to Salt Lake City to prepare for the last hurrah of the weekend: Team DiVa's third birthday party (yes, that's a picture link):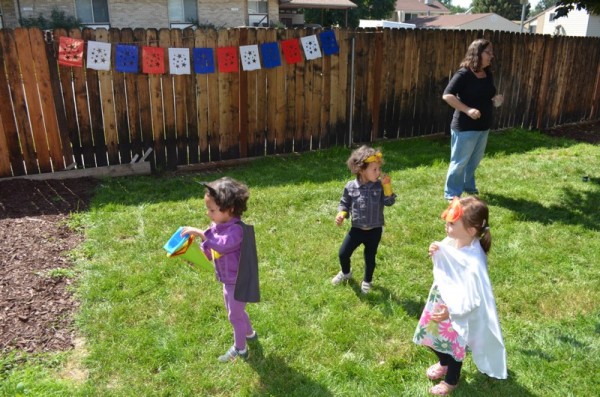 Yes, the girls are in their Comic Con costumes – it was a superhero-themed party. We invited some of the girls' friends from daycare and a few other kids they know. The birthday party was a big hit. My mother, sister, niece and uncle flew in for the weekend to help celebrate. After the party – and a couple of much-needed naps for the girls – we had a family dinner in the back yard. (I think we've used the yard more in the past two months than we have in the past two years. Go figure.)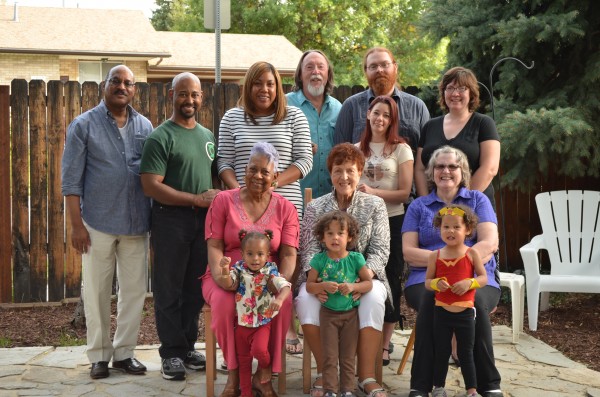 This morning, we saw Mom, Kris and Kennadi off at the airport.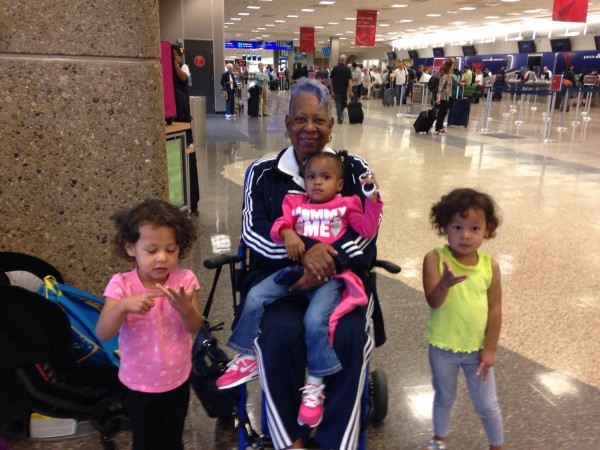 My uncle had a early flight, so we said our goodbyes to him last night. It was nice having them here for a few days, as we haven't seen them since last summer.
After that, we headed to breakfast at Millcreek Cafe. From there, we stopped to pick up a copy of Cinderella for a family movie morning. The movie went over with a mixed reaction, but the girls watched the whole thing. And from there, it was lunch and nap time.
Tomorrow, the working world awaits. But that's tomorrow. For today, I still have a few hours to spend with Sara! and the girls. And there are Slurpees in our future.
And that's just fine with me.
Namaste.
Leave a Reply
You must be logged in to post a comment.