baseball, business and economy, computers, everyday glory, football, games, geekery, history, movies and TV, music, politics and law, science and technology, space, travel, Whiskey Tango Foxtrot...?!
July 20th, 2011

Wednesday – 20 July 2011
Today marks the 42nd anniversary of the first time that a man set foot on the moon (1, 2) .
As taken from the Purdue University Facebook page:
Today in history: On July 20, 1969, Purdue graduate and astronaut Neil Armstrong became the first man to walk on the moon. That one small step has been inspiring Boilermakers and the rest of the world ever since!
That's right, a Boilermaker did that.
Last night was D&D 3.5 game night with and company. It was a good session. We encountered an odd group of people at a desert oasis. They were – or at least seemed – friendly enough. And they were… helpful… in that they helped us find a city that we were seeking. And by "helped us find" I mean,"they gated us to the city, which turned out to be of the 'long-lost' and 'floating-in-the-air' variety. And that's where we're picking up next time.
I considered hitting the gym after gaming, but as it was late (after 2300) and I had an early – and long – day on the agenda for today, I opted out. Today is rather full with: A doctor's appointment (for the twins) this morning and a screening of Captain America this evening… oh, yeah, there's work on both sides of that doctor's appointment, too.
::: break for appointment :::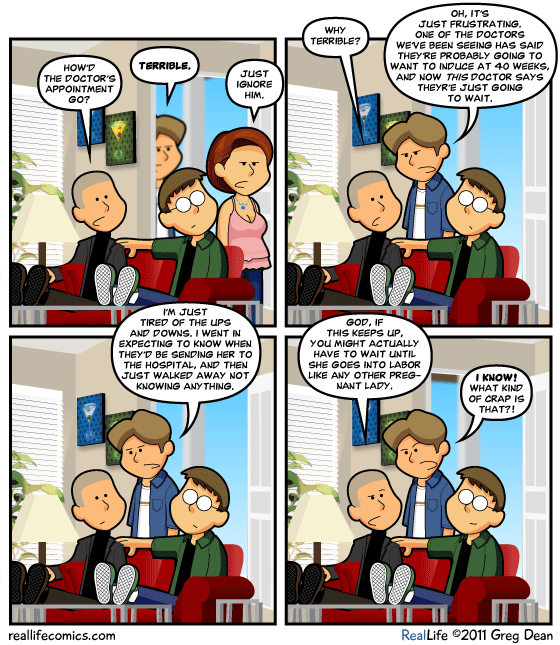 Post-appointment update: SaraRules! and both kids are fine. (And her doctor won't let her go past 38 weeks.)
Groove. Boogie. Sway.
This morning's music selection has been varied and quite good:
Not a bad way to kick off a Wednesday, at all.
Stray Toasters
Farewell, MacBook. It appears as though Apple has consolidated the line to MacBook Air and MacBook Pro, only.
While I'd seen the first video done for the X-Men parody of Born This Way, I hadn't seen this version.  Thanks to for pointing it out:

And that, naturally, leads to this:
Namaste.
Leave a Reply
You must be logged in to post a comment.