books, business and economy, comics and animation, computers, cyberpunk/steampunk, everyday glory, food for thought, geekery, history, kids, movies and TV, music, robots and AI, space, the world
June 19th, 2012

Tuesday – 19 June 2012
This morning, Sector 2814 (at least the portion of it that contains our living room) is being protected by two members of the Justice League: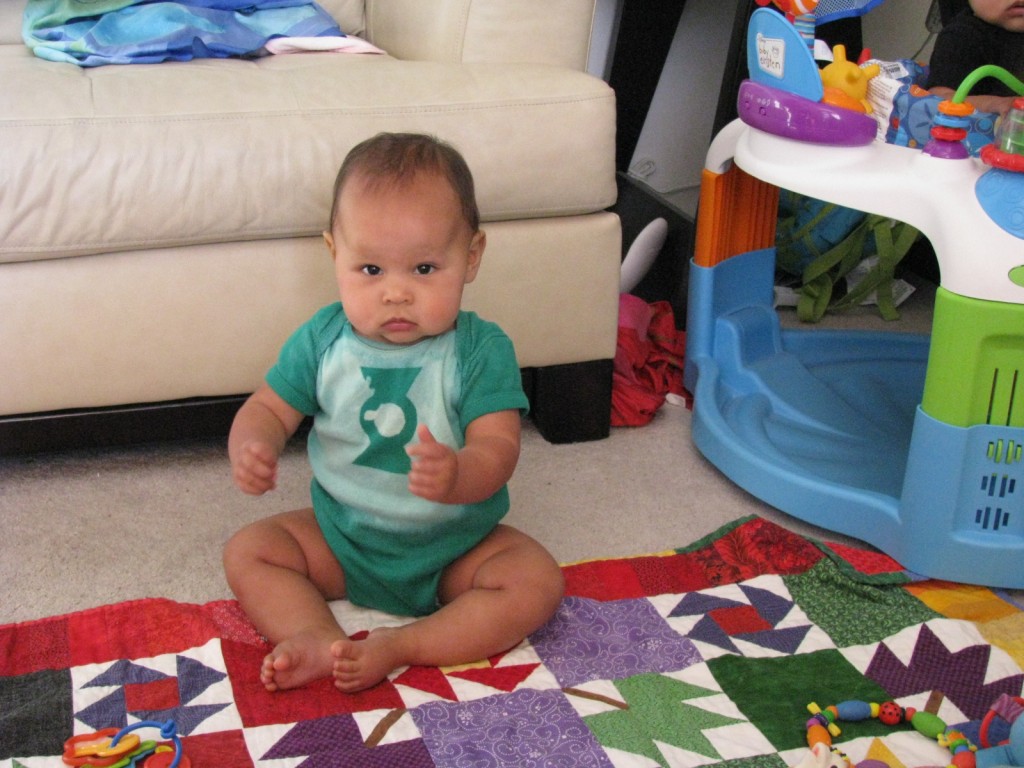 Vanessa, as a rookie Green Lantern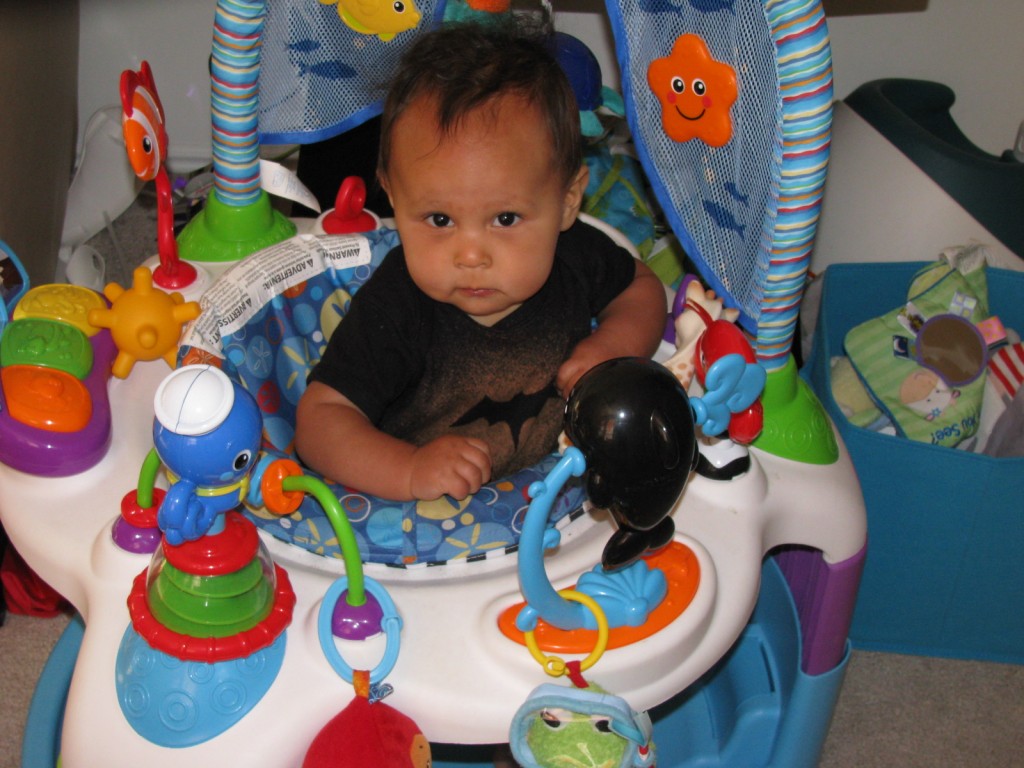 Diana, as Batgirl-in-Training (complete with her own… um… Bat-saucer)
Shortly after these pictures were taken, the mini-Leaguers decided to do some combat training (also known as: "Using Daddy as a climbing toy"). Since they are both cruising – and not always wanting to go in the same direction – this taxed my abilities to keep both of them in arm's reach. Fortunately, Bonne was here to help keep up with them.
Stray Toasters
This makes me smile. It was silly and contrived, but I loved it.
Namaste.
Leave a Reply
You must be logged in to post a comment.