business and economy, comics and animation, everyday glory, geekery, house and home, IKEA, music, politics and law, quote of the day, the world, Whiskey Tango Foxtrot...?!
March 1st, 2012

Thursday – 01 March 2012
March kicks off with an NBN Technical Friday.
And there's snow; granted it's from last night…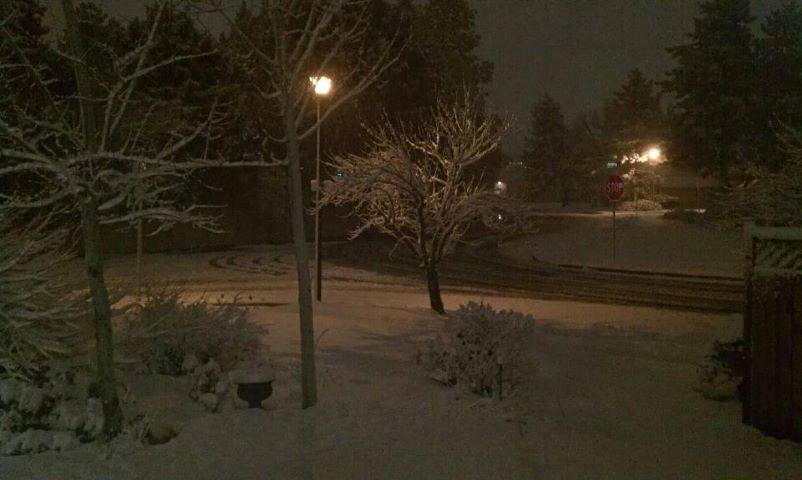 … but it's still snow.
After getting Adventure Babies to bed last night, SaraRules! and I settled down to pizza and a movie. Yes, it was "Pasta and Movie Date Night," but we decided to call an audible and have pizza instead. For our movie, we watched The Thing (2011), a prequel to the 1982 movie. It wasn't awesome, but it was far from the worst movie that I've seen.
Stray Toasters
World-Dominating IKEA Now Makes Fully-Furnished Houses
I think I need a moment to let this sink in…
As a follow-up to one of yesterday's Stray Toasters:
From the "Whiskey Tango Foxtrot…?!" file: Panel backs booze-sampling measure.
At face value, this doesn't seem to belong in the WTF file… until you read the following:

The bill would allow restaurant owners to attend trade shows attended by liquor wholesalers where they could taste — but not swallow — the drinks they might want to put on their menus.

YeahbuhWHAT?!

"It's not about consumption," [Senate Minority Leader Ross] Romero said. "It's about providing restaurants and high-end businesses that offer wine the ability to sample them before they purchase for their restaurants."

Senate President Michael Waddoups, R-Taylorsville, voted for the measure but only after Romero made key changes — including requiring a member of the DABC to supervise the sampling process. Romero made the change readily and the bill now moves to the Senate.

SaraRules! got me a Green Lantern wall calendar for Christmas. I flipped it to March, expecting to see… well.. a Green Lantern, what with St. Patrick's Day being smack dab in the middle of the month. Nope. Who's there instead: The Indigo Tribe. #confused
Quote of the Day
Today's nugget of wisdom comes by way of Texts From Last Night:
A houseboat for a bachelor party is a terrible idea, we nearly die when on dry land, so how the hell are we supposed to survive a 3 day binge on a massive lake?
Namaste.
Leave a Reply
You must be logged in to post a comment.