education, event, everyday glory, family and friends, health, house and home, movies and TV, politics and law, space, toys, Whiskey Tango Foxtrot...?!, workout, zombies
July 10th, 2011

Sunday – 10 July 2011
This has been a good weekend. It's also been rather productive, as well.
Yesterday morning, SaraRules! and I woke up at ridiculous o'clock to meet up with Angy and and head south to Mona.
Our destination: Young Living Lavender Farm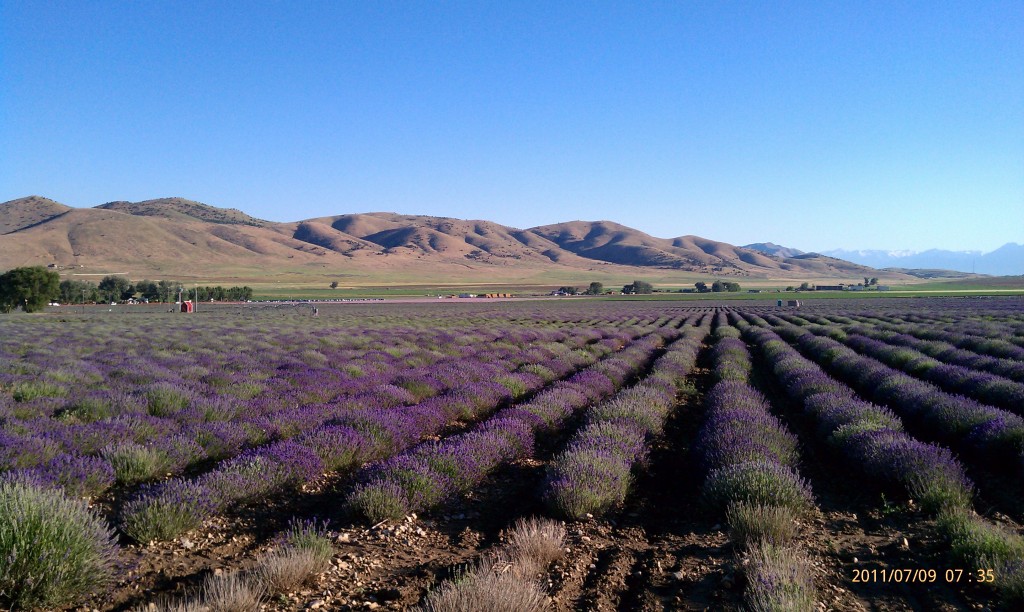 Our reason: The 2011 Lavender 5K Race.
This was the second year that SaraRules! and I have done the race… and this time, she was doing it while seven months pregnant…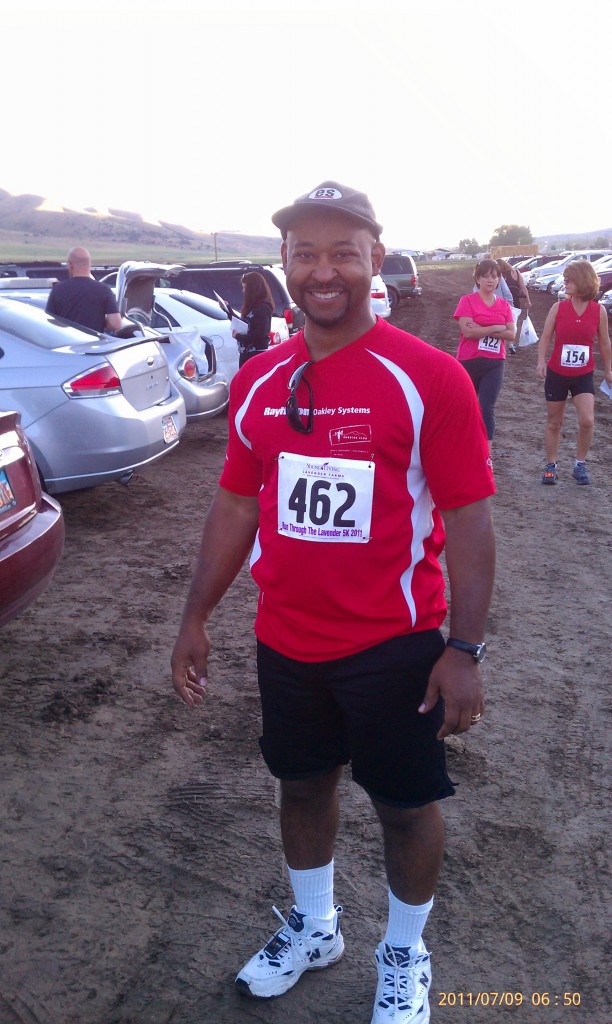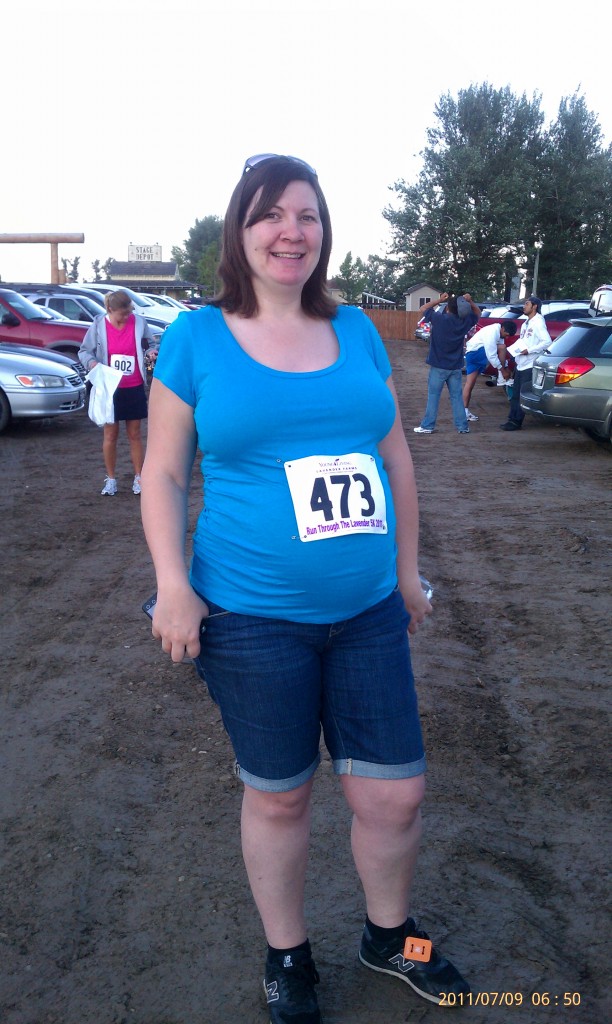 …so, as expected, our times were a little slower than last year. But, we finished: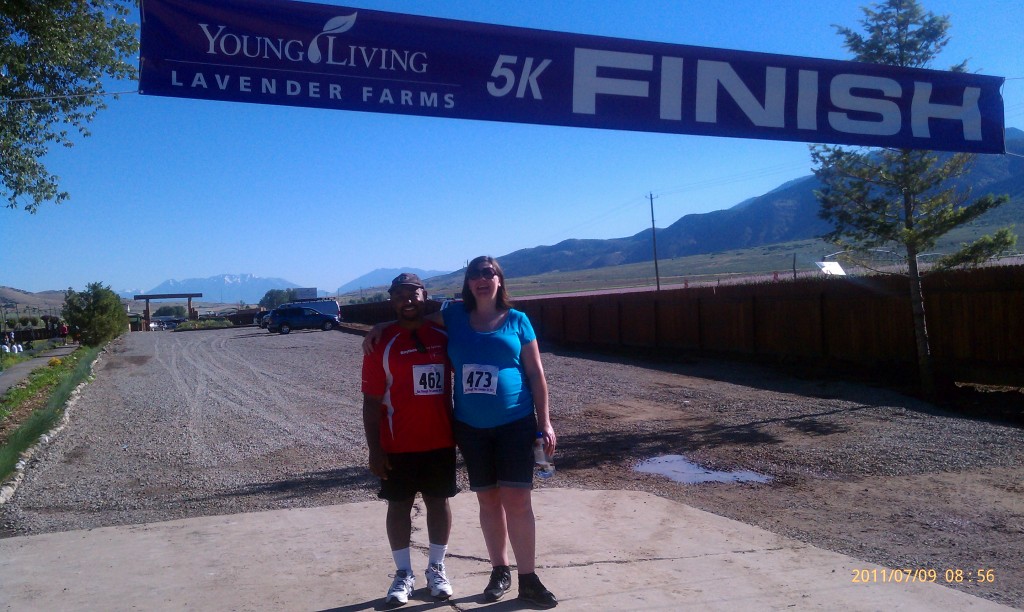 Name

   

Bib No

   

Chip Time

   

Gun Time

       

Pace


Sara    473     1:08:15.5   1:09:21.6     21:57/M
Angy     44     1:08:16.1   1:09:21.1     21:57/M
Robert  462     1:08:16.5   1:09:21.4     21:57/M
While we were taking it slow, forged ahead with a "slightly" faster pace:
Dave   147     31:59.1     32:18.0     10:17/M
Yeah, "slightly" faster. All told, it was a fun way to kick off the day – if WAAAAY earlier than normal. We came home and had some downtime before doing work around the house. And we wound up the evening with Resident Evil. Mmm, pre-bed zombies.
Workout
Friday, I managed to drag myself out of the house and get to the gym. I got in a decent workout:
Elliptical: 15 minutes, ~5.7 MPH
Bench Press: 3 sets/8 reps, 155 lbs
Sit-ups (incline): 3 sets/15 reps
Curls (dumbells, seated): 3 sets/10 reps, 25 lbs
Shoulder Press (dumbbells, seated): 3 sets/10 reps, 35 lbs
Tricep Press: 3 sets/15 reps, 50 lbs
…and my stomach is still feeling those sit-ups.
Stray Toasters
On Friday, NASA completed the last launch of the Space Shuttle program – STS-135 saw Space Shuttle Atlantis take to space. As it was my day off, I watched the event.

I don't recall if I saw the first shuttle launch, although I'm fairly certain that I did. I remember the Challenger and Columbia accidents. I'm not sure what lies ahead for NASA and the American space program, but I'm waiting to see what what they come up with and where we go.

From the "Whiskey Tango Foxtrot…?!" file:
Namaste.
Leave a Reply
You must be logged in to post a comment.