books, computers, Council for Better Driving, everyday glory, food for thought, games, geekery, history, monkeys!, politics and law, science and technology, the world
February 1st, 2011

Tuesday – 01 February 2011
It's another sunny, but cold, day in Paradise.
Today not only marks the beginning of a new month, but also the start of Black History Month. (More on this below.)
Last night, SaraRules! and I had a fairly quiet night. We had dinner at the local Cafe Zupas, then we did a little errand-running before locking the world outside our door. We even managed to watch an episode of NCIS from the DVR. After that, I played a little DCUO before heading to bed. As a test, I fired up City of Heroes; I wanted to see how it looked with the graphics settings dialed up. The visuals were good, but the framerate was… less than fluid, which I found disappointing, when juxtaposed with DCUO. Maybe I need to tweak a few more settings in CoH to increase the framerate.  *shrug*
Chew on This: Food for Thought
As mentioned above, today is the beginning of Black History Month. As with last year, I think that I'll do another "ABCs of Black History" this year. We'll start with Dr. Ralph Abernathy: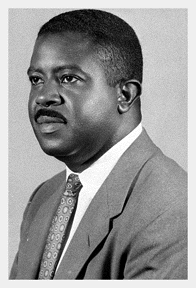 Abernathy, the grandson of a slave, was born in Linden, Alabama (March 11, 1926). Ordained a Baptist minister in 1948, he studied at Alabama State College and Atlanta University. Abernathy met Martin Luther King in the early 1950's, when the two were ministers of congregations in Montgomery, Alabama. They became widely known after the success of the Montgomery Bus Boycotts in 1955-56.

In 1957, King and Abernathy formed the Southern Christian Leadership Conference (SCLC), with King as President and Abernathy as Secretary-Treasurer. After King's assassination in 1968, Abernathy assumed the presidency, leading the Poor People's Campaign later that year. Abernathy also presided over SCLC's Operation Breadbasket, which used economic pressure against companies that did not provide equal opportunities to blacks. In 1977, he resigned from the SCLC to run unsuccessfully for Andrew Young's Atlanta seat in the US House of Representatives.

After the election, he served as pastor of the West Hunter Street Baptist Church in Atlanta. A year before his death, he published his autobiography, entitled And The Walls Came Tumbling Down.
For more information, see: Ralph Abernathy
Stray Toasters
Namaste.
Leave a Reply
You must be logged in to post a comment.