books, business and economy, comics and animation, computers, dance, education, everyday glory, food for thought, games, geekery, history, news and info, science and technology, style and fashion, the world
February 24th, 2011

Thursday – 24 February 2011
Let's try this… again… after WordPress decided to eat (and apparently thoroughly digest) my last post. Fortunately, I wasn't too far into it and the miscellany is all fairly easily recoverable.
Happy birthday to :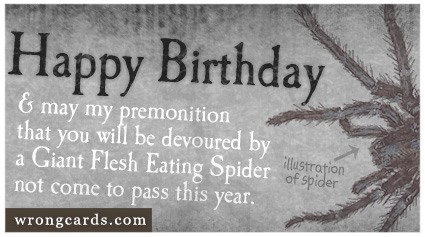 Last night was D&D 4.0 night with and company. The encounter was a little different than our usual ones: We got into a bar fight. But, it wasn't our fault. (This time.) And by "we got into a bar fight," I mean that "we got beat on by a hero from the Forgotten Realms" (read: "ever-so-slightly out of our league").
Correction: We got beat on by a drunken hero (read: "still ever-so-slightly out of our league") from the Forgotten Realms.
It was a good encounter. We all survived, though some of our group had a few new lumps. And, we left the bar in one piece (more or less) and not on fire. I'd consider that a minor feat for our party.
Chew on This : Food for Thought – Black History Month
Today's person of note is: Charles Young (1, 2, 3, 4)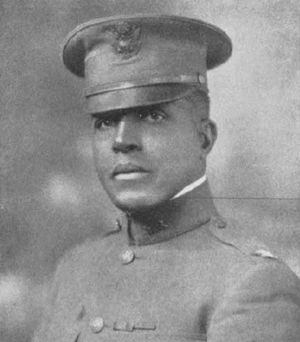 Charles Young was the third African American graduate of West Point, the first black U.S. national park superintendent, first black military attaché, first black to achieve the rank of colonel, and highest-ranking black officer in the United States Army until his death in 1922.
Charles Young was born in 1864 into slavery to Gabriel Young and Arminta Bruen in May's Lick, Kentucky, a small village near Maysville, but he grew up a free person. His father Gabriel escaped from slavery, in 1865 going across the Ohio River to Ripley, Ohio to enlist as a private in the Fifth Regiment of the Colored Artillery (Heavy) Volunteers during the American Civil War. After the war, the entire family migrated to Ripley in 1866, where the parents decided opportunities were better than in postwar Kentucky. As a youth, Charles Young attended the all-white high school in Ripley, the only one available. He graduated at age 16 at the top of his class. Following graduation, he taught school for a few years at the newly established black high school of Ripley.
While teaching, Young took a competitive examination for appointment as a cadet at United States Military Academy at West Point. He achieved the second highest score in the district in 1883, and after the primary candidate dropped out, Young reported to the academy in 1884. He was not the only black student in the academy,(John Hanks Alexander entered West Point Military Academy in 1883 and graduated in 1887, Alexander and Young shared a room for three years at West Point). He had to repeat his first year because of failing mathematics. Young's strength was in languages, and he learned several. Young graduated with his commission as a second lieutenant in 1889, the third black man to do so at the time. Young began his service with the Ninth Cavalry in the American West: from 1889-1890 he served at Fort Robinson, Nebraska, and from 1890-1894 at Fort Duchesne, Utah.
Beginning in 1894 as a lieutenant, Young was assigned to Wilberforce College in Ohio, a historically black college, to lead the new military sciences department, which was established under a special federal grant. As a professor for four years, he was one of a number of outstanding men on the staff, including W.E.B. Du Bois, with whom he became friends.
In 1903, Young served as Captain of a black company at the Presidio of San Francisco. When appointed acting superintendent of Sequoia and General Grant national parks, he was the first black superintendent of a national park. At the time the military supervised the parks. Because of limited funding, the Army assigned personnel for short-term assignments during the summers, making it difficult for the officers to accomplish longer term goals, such as construction of infrastructure. Young supervised payroll accounts and directed the activities of rangers. Young's greatest impact on the park was managing road construction, which helped to improve the underdeveloped park and enable more visitors to travel within it. Young and his troops accomplished more that summer than had teams under the three military officers who had been assigned the previous three summers.
With the Army's founding of the Military Intelligence Department, in 1904 it assigned Young as one the first military attachés, serving in Port-au-Prince, Haiti. He was to collect intelligence on different groups in Haiti, to help identify forces that might destabilize the government. He served there for three years.
In 1908 Young was sent to the Philippines to join his Ninth Regiment and command a squadron of two troops.
In 1912 Young was assigned as military attaché in Liberia, the first African American to hold that post. For three years, he served as an expert adviser to the Liberian Government and also took a direct role, supervising construction of the country's infrastructure. For his achievements, in 1916 the National Association for the Advancement of Colored People (NAACP) awarded Young the Spingarn Medal, given annually to the African American demonstrating the highest achievement and contributions.
He returned to Wilberforce University, where he was a Professor of Military Science through most of 1918. On November 6, 1918, after Young traveled by horseback from Wilberforce, Ohio to Washington, D.C. to prove his physical fitness, he was reinstated on active duty in the Army and promoted to full Colonel. In 1919, he was assigned again as military attaché to Liberia.
Young died January 8, 1922 of a kidney infection while on a reconnaissance mission in Nigeria. His body was returned to the United States, where he was given a full military funeral and buried at Arlington National Cemetery near Washington, DC.
Stray Toasters
Namaste.
Leave a Reply
You must be logged in to post a comment.