business and economy, environment, everyday glory, faith and religion, kids, movies and TV, people, science and technology
April 19th, 2012

Thursday – 19 April 2012
It's a grey and intermittently drizzly NBN Thursday in the valley. Looking into the distance, it looks as though we'll have clear(er) skies a little later.
Last night was my turn to give the girls their baths. Given how well they did in the hotel tub, we decided to remove the chair from the girls' baby tub. Diana had a ball, discovering that she could splash in new ways: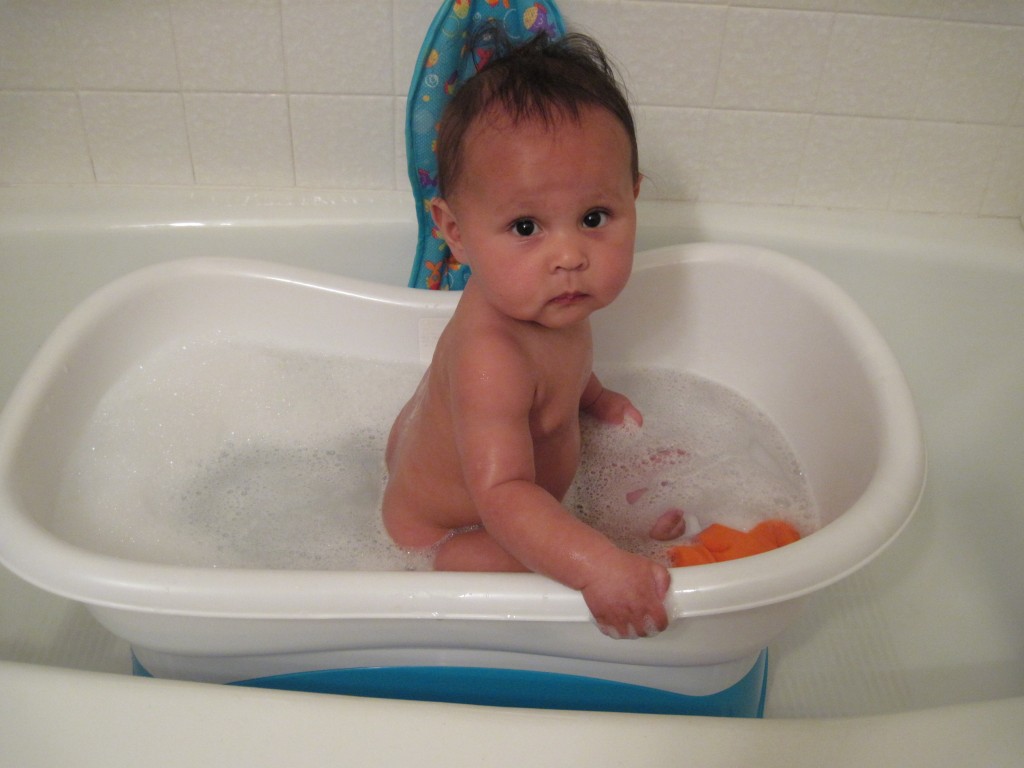 Vanessa was more apprehensive at first, but warmed up to the concept after a few minutes: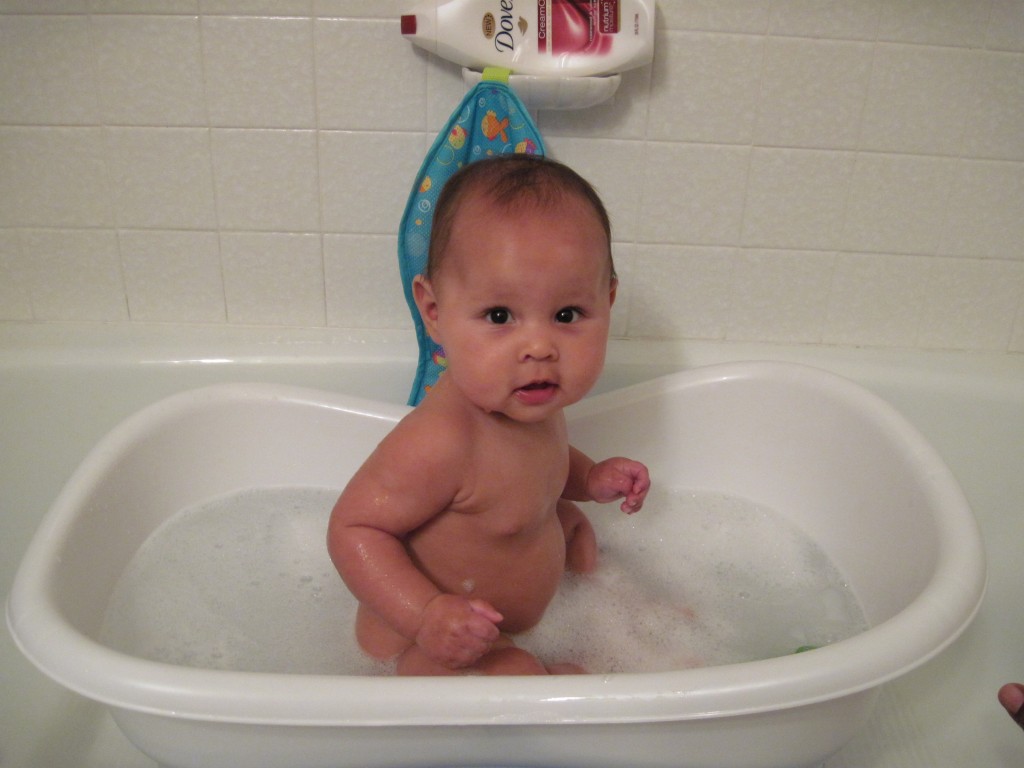 The next few bath times should be interesting, to say the least.
After Team DiVa was abed, SaraRules! and I watched Hugo for our date night movie. We both knew next to nothing about the film, other than it won awards and that people we knew said that it was good. So, we took a chance…
…and it was totally worth it. It was a fantastic film. I'd heard it described it as "Scorsese's love story about movies." And, I'd have to agree – it was definitely a movie about a man's love and passion for movies. And it was very well done.
Stray Toasters
And, it looks as though the sun has finally put in an appearance.
Leave a Reply
You must be logged in to post a comment.