everyday glory, movies and TV
June 8th, 2016

Wednesday – 08 June 2016
Below is an excerpt of a conversation I had with Sara this morning; this is what conversations about what movies to watch for #MovieDateNight and or #ActionMovieSaturday typically sound like:
Sara:
How's training this morning?

Rob:
Going alright, so far. 🙂
How's your Wednesday?

Sara:
So far, so good. I think it's your turn to pick a movie. Didn't I pick Gods of Egypt?

Rob:
You might be right… I think it was my night, but you picked/suggested.

Sara:
Fair enough. Deadpool is at redbox. I would like to see that.
I saw Deadpool in the theatre, shortly after its release. I wasn't sure that it was necessarily something on her radar, but I'm absolutely fine with tonight's selection.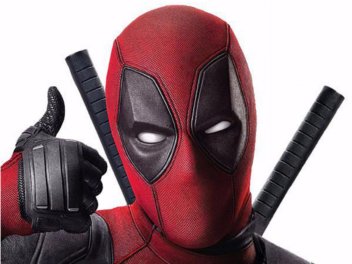 Namaste.
Leave a Reply
You must be logged in to post a comment.