books, comics and animation, Council for Better Driving, cyberpunk/steampunk, dance, everyday glory, food for thought, games, geekery, history, movies and TV, music, politics and law, science and technology, the world, trains/model railroads, Whiskey Tango Foxtrot...?!
February 18th, 2011

Friday – 18 February 2011
It's my day off. Unfortunately, it's not a four-day weekend for me, as our robot overlords protectors don't give us President's Day as a holiday. Oh, well.
Last night, SaraRules! and I attended Ballet West's performance of

It was very enjoyable. The dancers for Aurora, Prince Desire ("Prince Philip" for the Disney-ites out there), the Lilac Fairy and the Male Bluebird were all excellent. My only real complain about the performance came in Act III, with the court dances of the fairy-tale characters in attendance — It seemed to be a never-ending cavalcade of dance. Granted, the performers were all talented and acquitted themselves nicely, but it just seemed to make the production drag on and on. (NOTE: The dances were written into the original production by Tchaikovsky, so it's the way the ballet is supposed to be performed.)
After we returned home, I played a little CoD: Black Ops before calling it a night.
Chew on This: Food for Thought – Black History Month
Today's personality of note is: Nina Simone (1, 2)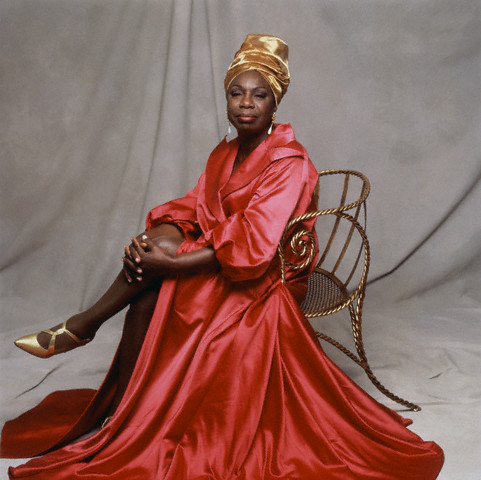 Eunice Kathleen Waymon, also known by her stage name Nina Simone, was an American singer, songwriter, pianist, arranger, and civil rights activist widely associated with jazz music. Simone aspired to become a classical pianist while working in a broad range of styles including classical, jazz, blues, soul, folk, R&B, gospel, and pop.
She took to music at an early age, learning to play piano at the age of 4, and singing in her church's choir. The sixth of seven children, Simone grew up poor. Her music teacher helped establish a special fund to pay for Simone's education and, after finishing high school, Simone won a scholarship to New York City's famed Julliard School of Music to train as a classical pianist, but she eventually had to leave school after she ran out of funds. Moving to Philadelphia, Simone lived with her family there in order to save money and go to a more affordable music program. Her career took an unexpected turn, however, when she was rejected from the Curtis Institute of Music in Philadelphia; she later claimed the school denied her admittance because she was African-American. Turning away from classical music, she started playing American standards, jazz and blues in clubs in the 1950s. Her original style arose from a fusion of gospel and pop songs with classical music, in particular her first inspiration, classical composer Bach, and accompanied with her expressive jazz-like singing in characteristic low tenor. She injected as much of her classical background into her music as possible to give it more depth and quality, and as she felt that pop music was inferior. She took the stage name Nina Simone—"Nina" came from a nickname meaning "little one" and "Simone" after the actress Simone Signoret.
Simone had always included songs in her repertoire that hinted about her African-American origins (such as "Brown Baby" and "Zungo" on Nina at the Village Gate during 1962). But on her debut album for Philips, Nina Simone In Concert (live recording, 1964), Simone for the first time openly addresses the racial inequality that was prevalent in the United States with the song "Mississippi Goddam". It was her response to the murder of Medgar Evers and the bombing of a church in Birmingham, Alabama that killed four black children. The song was released as a single, being boycotted in certain southern states. With "Old Jim Crow" on the same album she reacts to the Jim Crow Laws. From then on, a civil rights message was standard in Simone's recording repertoire, where it had already become a part of her live performances. Simone performed and spoke at many civil rights meetings, such as at the Selma to Montgomery marches. Simone advocated violent revolution during the civil rights period as opposed to Martin Luther King's non-violent approach, and hoped that African Americans could, by armed combat, form a separate state.
In 1987, the original 1958 recording of "My Baby Just Cares For Me" was used in an advert for Chanel No. 5 perfume in the UK. This led to a re-release which stormed to number 5 in the UK singles chart giving her a brief surge in popularity in the UK. Her autobiography, I Put a Spell on You, was published during 1992 and she recorded her last album, A Single Woman, in 1993.
In 1993, Simone settled near Aix-en-Provence in Southern France. She had been ill with breast cancer for several years before she died in her sleep at her home in Carry-le-Rouet, Bouches-du-Rhône on April 21, 2003. Simone's ashes were scattered in several African countries.
Stray Toasters
My CSX water tower (for my railroad) was just delivered. It's been… 10 days… since it was shipped.

CSX is the product of the Chessie System and Seaboard System Railroads, along with a couple of other lines.

There's a new trailer for Thor that's hit the Internet:
I just had a random craving for gummy cola bottles…

This did not come from my workplace. I don't recall who posted the link to it yesterday (or two days ago):

That's it for now.
Time to find some trouble to get into…
Namaste.
Leave a Reply
You must be logged in to post a comment.