books, business and economy, comics and animation, dining and cuisine, environment, event, everyday glory, exhibits, family and friends, food for thought, geekery, health, history, movies and TV, music, politics and law, space, The Covet List, toys, Whiskey Tango Foxtrot...?!
February 21st, 2012

Tuesday – 21 February 2012
Ugh. That's how I felt this morning when my alarm went off. Not because the girls woke up in the middle of the night. (Which was fine, as they woke up about 4:15 and were asleep again shortly thereafter.) No, last night's broken sleep came courtesy of some rather disturbing dreams. Disturbing enough that it took me a while to want to go back to sleep. Yeah, it was that much fun.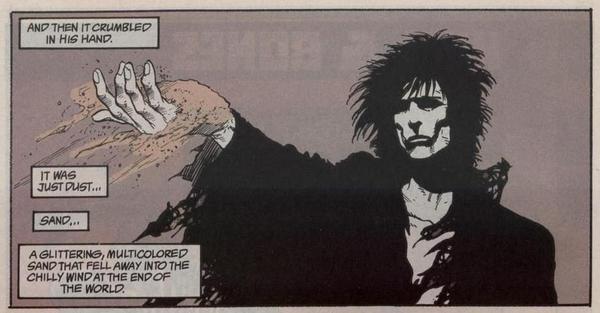 The evening, however, was good. It was another bath night for the girls. After last week's experience with Vanessa (a.k.a. "Splash-O-Matic 5000"), I decided to change into shorts before giving the girls their baths. And, of course, this week, both girls were fairly subdued. Still, bath time was good.
After the girls were down, SaraRules! made a fantastic chicken curry dish (with chickpeas and spinach) over rice. We ate and knocked a couple of episodes of NCIS: Los Angeles and Castle off the DVR. When those were done, we saw that Blade Runner was on AMC. We watched part of it and realized that neither of us had watched the whole film in a while. We plan on rectifying that in the not-too-distant future.
Chew on This: Food for Thought – Black History Month
Today's person of note is: Leslie Uggams, an American actress and singer.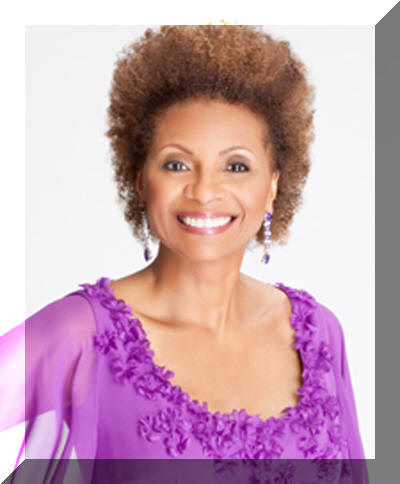 Leslie Uggams was born on May 25, 1943 in New York City, to Harold and Juanita Uggams. As a small child Uggams would sing along to records, exhibiting a remarkably mature voice. The fact that Uggams had vocal talent was not a total surprise. Her father was a member of the Hall Johnson Choir, and her mother was a chorus girl at the Cotton Club.
In 1949, at age six, Uggams sang in public for the first time at St. James Presbyterian Church in New York City. The following year, she made her acting debut with a small part on an episode of the television comedy Beulah, which starred the legendary Ethel Waters. Uggams played Beulah's niece.
At 9-years-old Leslie, opened for such legends as Louis Armstrong, Ella Fitzgerald and Dinah Washington at the Apollo Theater. She also made appearances on Your Show of Shows, The Milton Berle Show, and The Arthur Godfrey Show. After completing the third grade, Uggams left her local public school to enroll at the Professional Children's School, a private institution in Manhattan catering to children with show business connections.
At 15 , she appeared on the CBS-TV quiz show "Name That Tune," winning $12,500 toward her college education. The appearance gave Uggams a chance to showcase her vocal skills. Her rendition of "He's Got the Whole World in His Hands" was noticed by record producer Mitch Miller who, as director of artists and repertory at Columbia Records, was one of the most influential figures in popular music during the 1950s. Miller signed Uggams to a contract, and her first album was released in 1959. Despite increasing career demands, Uggams continued to excel at school. At the Professional Children's School, from which she graduated in 1961, Uggams was editor of the yearbook and president of the student body.
When Miller got his own television show, Sing Along with Mitch, in 1961, Uggams was asked to appear on it, first as a guest vocalist, then as a regular member of the all-singer cast. She became the lone African American performer regularly appearing on network television. The presence of an African American singer on the Sing Along with Mitch show drew relatively little controversy, although some stations in the South refused to air the program. "Mitch was told either I go or the show goes. He said, 'Either she stays or there's no show.' He loved that show, and he had been trying to sell it for so long that to turn around and do that was heroic," Uggams told Nadine Brozan of the New York Times in 1994. Uggams sometimes found her position as television's only African American performer difficult to bear. "It was a heavy load. I was responsible for having a clean image. I wanted people to have respect for black people."
Uggams later attended the prestigious Juilliard School of Music, where she studied every subject offered except singing. "They said they wouldn't touch her voice," Uggams' mother told Newsweek. In 1963, Uggams left Juilliard a few credits short of a degree.
In the late '60s and early '70s, Uggams acted in television shows like The Girl from U.N.C.L.E., I Spy, The Mod Squad, Marcus Welby, M.D., while continuing to appear as herself on variety shows. In 1970, she had her own musical variety television series on CBS-TV, The Leslie Uggams Show, and signed a new recording contract with Atlantic Records. In 1972, she made her dramatic film debut opposite Charlton Heston in the MGM film Skyjacked.  However, it was Leslie's portrayal of Kizzy in the most watched dramatic show in TV history, Alex Haley's Roots, that won her worldwide recognition as a dramatic actress – including the Critics Choice Award for Best Supporting Actress in 1978, an Emmy nomination for Best Leading Actress and coveted Golden Globe Nomination from the Hollywood Foreign Press Association.
In 1983, Uggams won a Daytime Emmy as "Outstanding Host or Hostess of a Variety Series" for Fantasy.
In 1987, she toured with Peter Nero and Mel Torme in "The Great Gershwin Concert," for which she received rave reviews. In 1988, she starred as Reno Sweeney in the National Company of the Lincoln Center Production of "Anything Goes" and later reprised the role at Lincoln Center's Vivian Beaumont Theater on Broadway.
Uggams entered the world of daytime drama in 1996 when she played Rose Keefer, a woman with a checkered past, on All My Children. Her portrayal of Rose Keefer earned Uggams a nomination for the NAACP Image Award.
Singing continues to be the mainstay of Uggams' career, and acting assignments are fit into a busy concert schedule. Uggams would like to do more acting but,"You can't just sit around waiting for a good script. You can wait forever."
Information courtesy of Answers.com, IMDb.com, LeslieUggams.com, MasterworksBroadway.com, NPR and Wikipedia.
Stray Toasters
Leave a Reply
You must be logged in to post a comment.