art, computers, dining and cuisine, engagement/wedding/marriage, everyday glory, family and friends, food for thought, history, human of the day, kids, movies and TV, politics and law, science and technology, travel
April 11th, 2012

Wednesday – 11 April 2012
Midweek, once more, is upon us.
Last night, because of their Uncle Logan's birthday, Team DiVa stayed up a little past their normal dinner and bedtimes.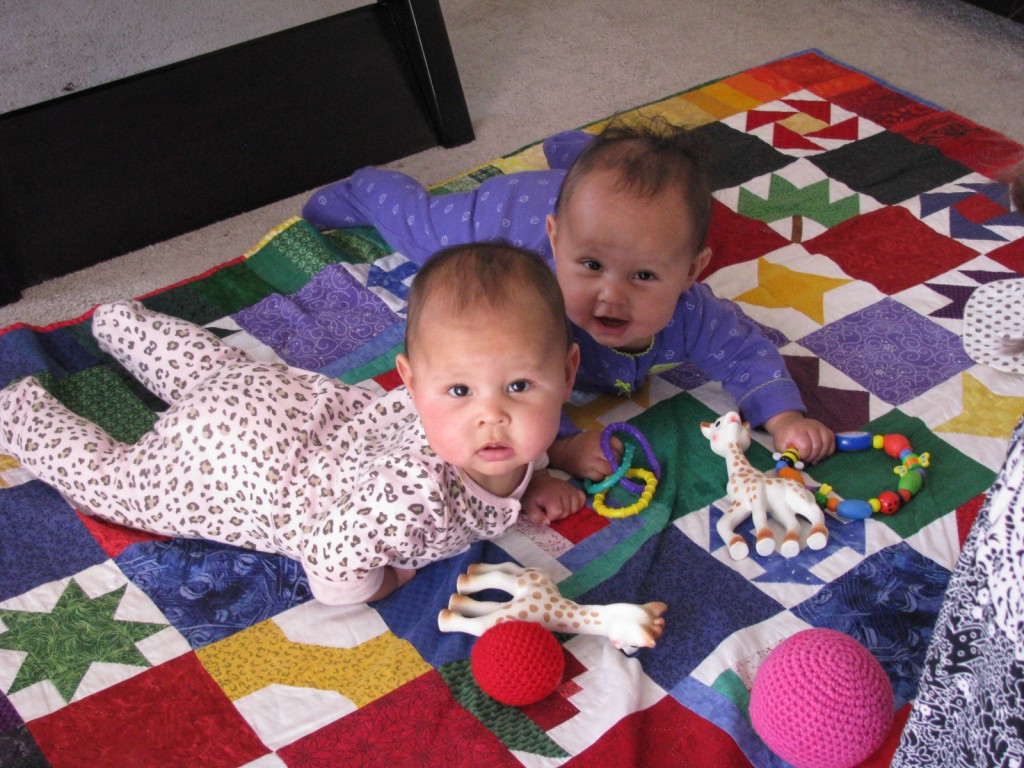 Vanessa (l) and Diana
They did nap a little on the way home; after a bite to eat, bottles and pre-bed wash-ups, they were still calm enough for a quick bedtime story. (Or, maybe they were just punchy.) But, they were out pretty quickly once they were in bed.
After they were down, SaraRules! and I split a piece of birthday cake (Raspberry Marzipan) and watched a little NCIS before calling it a night.
Stray Toasters
Just a note to say that SaraRules! wins the Best Wife Ever Award. And Human of the Day. Again. This morning, I was so scatterbrained that I forgot my trusty travel mug o' coffee. I realized this as I was at work, getting out of the car.

She called me a few minutes later, letting me know that she was bringing it to me on her way to work.

By way of my friend, Jeff: zxcvbn: realistic password strength estimation
Namaste.
12 Responses to "Something… Something… Something…"
Leave a Reply
You must be logged in to post a comment.