computers, everyday glory, geekery, office antics, Whiskey Tango Foxtrot...?!
February 9th, 2017

Thursday – 09 February 2017
I work in IT.
Granted it might not as grand an opening statement as ReBoot's "I come from the Net…," but it  gets the point across.
I've been working on a server chassis and its resident blade servers for a while, getting it ready to move into production. I've been using wired keyboards and mice as the user interface. A week ago, I decided to bring one of my wireless keyboards from home – the keyboard has a built-in mouse and the space where I'm working on the chassis doesn't have a lot of real estate that's conducive to rolling a mouse around.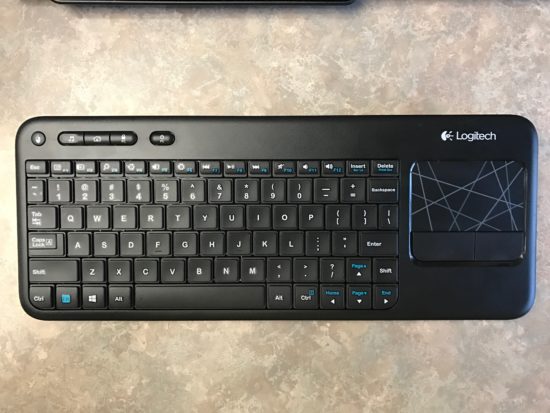 I brought the keyboard in last week and showed it to a coworker. It was at that point that I noticed the wireless dongle wasn't in its storage slot in the battery compartment.
I've spent the past week looking for it  – at the office, at our manufacturing facility, at home. No dice. This morning, I emptied out my work laptop case to make sure that it hadn't somehow fallen into one of the pockets. I didn't find the dongle, but I did find my library card, my membership card to Red Butte Garden, and a few other things. (Not really sure why I put them in my work bag…)
On a lark, I looked in the battery compartment again. You know, in case it had magically reappeared. Because that happens so often…
Still no dongle.
HOWEVER…
When I looked at the cover to the battery compartment
Dongle. Clipped safely into the slot that holds it in place.
*braincramp*
That's right, it's been right there…for the past week. This includes the, at least, five times that I've had the keyboard in my hands and the at least three times that I've opened the battery compartment. Yet, I never thought to look at the cover. Despite the fact that at some level I knew that's where it was supposed to be.
Super. Genius.
Leave a Reply
You must be logged in to post a comment.