art, business and economy, comics and animation, everyday glory, food for thought, football, geekery, history, kids, movies and TV, music, space
February 7th, 2013

Thursday – 07 February 2013
It's No Bad News Thursday.  'Nuff said.
There was fog in the valley, at least in the central/north part. The trees around here are coated with ice crystals, but not as much sheen as after an ice storm.
Last night, Sara! and I watched The Rescuers.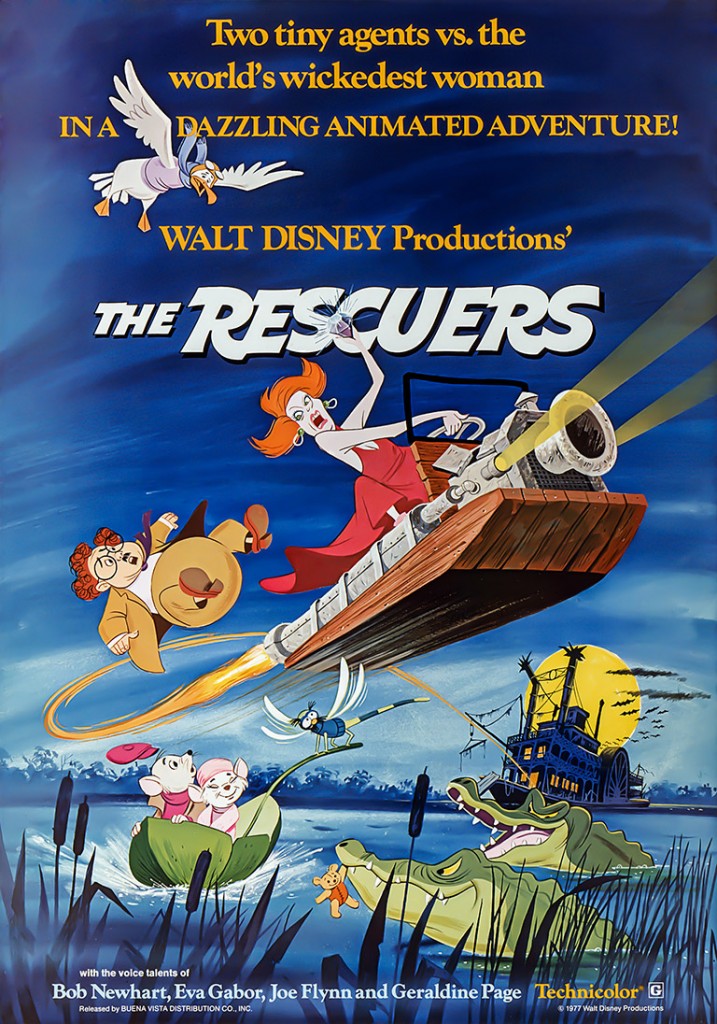 It's her favorite Disney movie. For her, the movie holds fun childhood memories in much the same way that Superman: the Movie does for me and is my favorite movie. Somehow, I'd never seen this movie before. It was a little darker than I would have expected… especially from Disney. I was also pleasantly surprised to see hear Bob Newhart and Eva Gabor in the starring roles. And I can't imagine anyone else in those roles. All told, it was a fun movie and I enjoyed it.
After the movie, and after flipping channels for a bit, I landed on The Science Channel. We watched Dark Matters: Twisted But True. Interesting show, but it's made better by being hosted by John Noble (Walter Bishop on Fringe).
Chew on This – Food for Thought: Black History Month
Today's person of note is: Marvin Gaye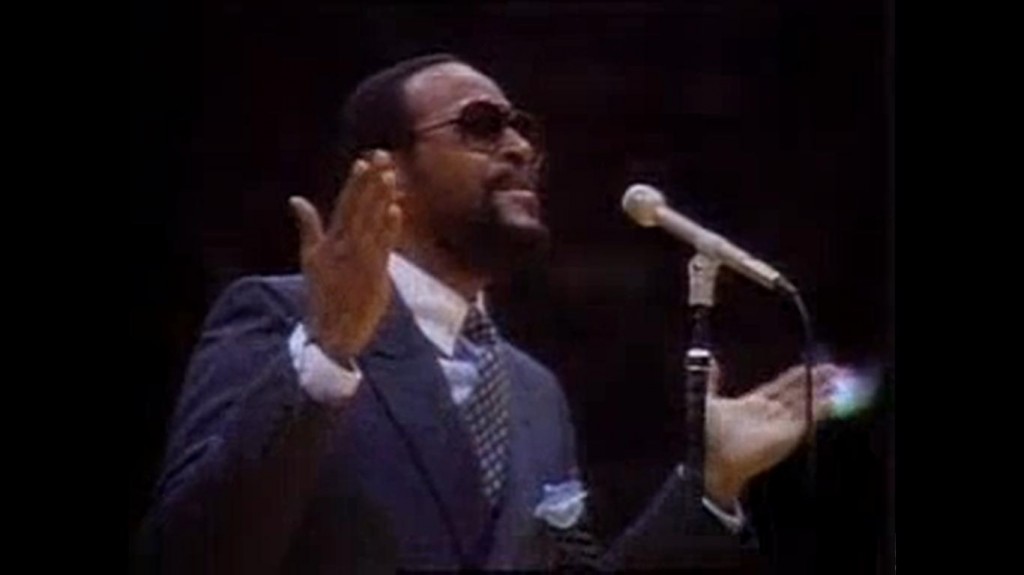 Marvin Pentz Gay Jr. (he added the "e" to his last name alter in life) was born in Washington, D.C. on April 2, 1939. Gaye was raised under the strict control of his father, Rev. Marvin Gay Sr., the minister at a local church, against a bleak backdrop of widespread violence in his neighborhood.
Throughout his childhood, Marvin Gaye often found peace in music, mastering the piano and drums at a young age. Until high school, his singing experience was limited to church revivals, but soon he developed a love for R&B and doo-wop that would set the foundation for his career. In the late 1950s, Gaye joined a vocal group called The New Moonglows. The talented singer had a phenomenal range that spanned three vocal styles and he soon impressed the group's founder, Harvey Fuqua. It wasn't long before Gaye and Fuqua both came to the attention of Detroit music impresario Berry Gordy and were signed to Gordy's legendary Motown Records.
Gaye's first certified hit under his own name wouldn't come until 1962, but his early years at Motown were full of behind-the-scenes successes. He was a session drummer for Motown legends such as Little Stevie Wonder, The Supremes, The Marvelettes, and Martha and the Vandellas. Showing his stripes as Motown's renaissance man, Gaye went on to break into the Top 40 for the first time on his own in 1962 with his solo single "Hitch Hike." Throughout the 1960s, Gaye would show his immense range, churning out solo dance hits and romantic duets with hit-makers like Diana Ross and Mary Wells. "Can I Get a Witness" and "I Heard It Through The Grapevine" (vide0) were some of Gaye's biggest hits of the period, the latter achieving its place as Motown's bestselling single of the 1960s. For three high-flying years, Gaye and Tammi Terrell wowed the country with their soaring duet performances of songs like "Ain't No Mountain High Enough" (video) and "If I Could Build My Whole World Around You". Unfortunately, their reign as the Royal Couple of R&B ended when Terrell succumbed to a brain tumor in 1970. His beloved partner's death ushered in a dark period for the singer, who swore never to partner with another female vocalist and threatened to abandon the stage for good.
In 1970, inspired by escalating violence and political unrest over the Vietnam War, Gaye wrote the landmark song "What's Going On." (video) Despite clashes with Motown over the song's creative direction, the single was released in 1971 and became an instant smash. Its success prompted Gaye to take even more risks, both musically and politically. When it was released in the spring of 1971, the What's Going On album served to open Gaye up to new audiences while maintaining his Motown following.
Departing from the tried and true Motown formula, Gaye went out on his own artistically, paving the way for other Motown artists like Stevie Wonder and Michael Jackson to branch out in later years. Beyond influencing his peers, the album garnered widespread critical acclaim, winning the Rolling Stone Album of the Year award.
In 1972, Gaye moved to Los Angeles and soon met Janis Hunter,who would later become his second wife. Inspired in part by his newfound independence, Gaye recorded one of the most revered love anthems of all time, "Let's Get It On." (video) The song became his second number one Billboard hit, cementing his crossover appeal once and for all. Shortly afterwards, Motown pushed Gaye into touring to capitalize on his most recent success; reluctantly the singer-songwriter returned to the stage.
In 1975, Gaye's wife Anna Gordy — Barry Gordy's daughter — filed for divorce, and two years later Gaye married Hunter, who had by then given birth to their daughter, Nona (born September 4, 1974) and their son Frankie (born November 16, 1975). Gaye also had an adopted son (Marvin Pentz Gaye III) from his previous marriage. The singer's marriage to Hunter proved short lived and tumultuous, ending in divorce in 1981.
Through most of the mid-1970s, Gaye was touring, collaborating or producing. Working with Diana Ross and The Miracles, he would put off releasing another solo album until 1976. He continued touring after the release of I Want You (1976) and released his last album for Motown Records (Here, My Dear) in 1978. After two decades at Motown, Gaye signed with CBS's Columbia Records in 1982 and began to work on his last album, Midnight Love. The lead single from that album, "Sexual Healing," (video) became a huge comeback hit for the R&B star and earned him his first two Grammy Awards and an American Music Award for Favorite Soul Single.
Despite his successful comeback in the early 1980s, Gaye struggled badly with the substance abuse and bouts of depression that had plagued him for most of his life. After his last tour, he moved into his parents' house. There he and his father fell into a pattern of violent fights and quarrels that recalled conflicts that had haunted the family for decades. On April 1, 1984, Marvin Gaye Sr. shot and killed his son after a physical altercation; the father claimed he acted in self-defense but would later be convicted of involuntary manslaughter.
Three years after his death, Marvin Gaye Jr. was inducted into the Rock and Roll Hall of Fame. Creating beautiful art from a troubled life, Gaye again and again brought his vision, range, and artistry to the world stage. At the end of his career, he admitted he no longer made music for pleasure; instead, he said, "I record so that I can feed people what they need, what they feel. Hopefully, I record so that I can help someone overcome a bad time."
Stray Toasters
Namaste.
Leave a Reply
You must be logged in to post a comment.