everyday glory, monkeys!, office antics, Whiskey Tango Foxtrot...?!
August 30th, 2017
Wednesday – 30 August 2017
Of all the things I had considered posting as a return to this blog, this wasn't one of them. But, it also wouldn't fit within Twitter's constraints… so here we are.
I was notified of a possible system problem this morning. Oh, hey, #LifeInIT. Got it. I contacted people to get more information and feedback, got to the office, dealt with it, had a couple of follow-up meetings and emails. And life was good again.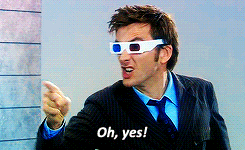 About 30 minutes after we'd resolved the issue, I got an email from a user. They noted that they were having issues connecting to one of the affected servers. I contacted the user directly and explained what had happened and that their should also have been resolved. User checks… confirms…. and moves on. And life was good yet again.
>> Fast forward TWO HOURS >>
An email arrives from users manager. Um, okay. In rather terse terms, I – along with my not-completely-former boss and HIS boss – and a few other IT staff were informed just how crucial it was that we resolve the problem quickly – did I mention that this was TWO HOURS LATER – because it was affecting important work.  Uh… pretty much all of the work here is important as, if it's not done, we don't make product. And if we don't make product, we don't get paid. Funny how that all goes together, isn't it?! And, as if that email wasn't enough, said manager sent a separate copy to me.
::: braincramp :::
It took three or four drafts for me to compose a reply that would not be considered "career-limiting." But, I did. I made a point of noting that the original issue had been resolved before I got the user's email and that we had already discussed it. I even added that if anyone was still experiencing similar problems, that they should contact me directly. And replied to all. I even copied my not-completely-new boss, just for good measure. Because I'm that guy.
Less than one minute later, I get a reply from user's manager, thanking me for the prompt response.
*grblsnrkx*
It's a bloody good thing that today isn't Thursday.
tl;dr – I am Jack's raging bile duct.
Leave a Reply
You must be logged in to post a comment.